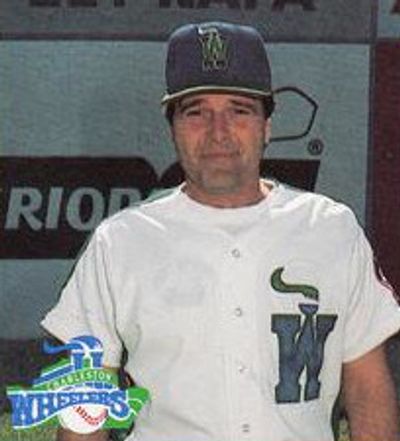 Milwaukee, Wisconsin, United States
---
About Greg Mahlberg
---
Gregory John Mahlberg (born August 8, 1952) is an American former professional baseball catcher, manager and coach. He threw and batted right-handed, stood 5 feet 10 inches (1.78 m) tall and weighed 185 pounds (84 kg).
Birth Chart and Planetary Positions of Greg Mahlberg
---
Astrological portrait of Greg Mahlberg
---
Here you will read about qualities of Greg Mahlberg that may be familiar to you as well as a few that might seem new. Together the various features listed below, comprise an astrological portrait of Greg Mahlberg as a unique person
For a more detailed analysis, check out Astro Reports.
How Greg Mahlberg Appears to Others:
The Essence of Who Greg Mahlberg Is:
Greg Mahlberg's Emotions and Feelings:
How does Greg Mahlberg Think and Communicate:
Greg Mahlberg's Love and Romance:
Greg Mahlberg's Drive and Ambition:
Current important phases/events in Greg Mahlberg's life
---
Greg Mahlberg's relationships
---
Astrological aspects and planetary data / tags for Greg Mahlberg: Sun 16 Leo, Moon 26 Pisces, Mercury 23 Leo, Venus 28 Leo, Mars 19 Scorpio, Jupiter 19 Taurus, Saturn 10 Libra, Uranus 16 Cancer, Neptune 19 Libra, Pluto 21 Leo, Sun Sextile Neptune, Mercury Conjunct Venus, Mercury Sextile Neptune, Sun Square Mars, Sun Square Jupiter, Sun Semi Sextile Uranus, Sun Conjunct Pluto, Mercury Square Mars, Mercury Square Jupiter, Mercury Semi Square Saturn, Mercury Conjunct Pluto, Venus Semi Square Saturn, Venus Semi Square Uranus, Mars Opposition Jupiter, Mars Trine Uranus, Mars Semi Sextile Neptune, Mars Square Pluto, Jupiter Sextile Uranus, Jupiter Quincunx Neptune, Jupiter Square Pluto, Uranus Square Neptune, Neptune Sextile Pluto
Categories related to Greg Mahlberg: Living people, Indianapolis Indians players, 1952 births, Minor league baseball managers, Texas Rangers players, August 8 births, Pittsfield Rangers players, Charleston Charlies players, Rocky Mount Phillies players, Sportspeople from Milwaukee, Baseball players from Wisconsin, Tucson Toros players, Major League Baseball catchers, University of Wisconsin–Milwaukee alumni, Gulf Coast Rangers players, Lynn Sailors players
Photo attribution: Best Cards, Best Cards via tradingcarddb.com