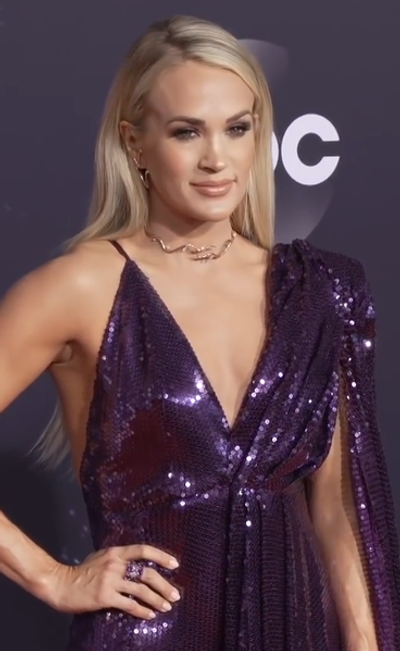 Muskogee, Oklahoma, United States
---
About Carrie Underwood
---
Carrie Marie Underwood (born March 10, 1983) is an American singer, songwriter and record producer. She rose to prominence after winning the fourth season of American Idol in 2005. Her debut single, "Inside Your Heaven", made her the only country artist to debut at number one on the Billboard Hot 100 chart and the only solo country artist in the 2000s to have a number-one song on the Hot 100. Her debut album, Some Hearts (2005), was bolstered by the successful crossover singles "Jesus, Take the Wheel" and "Before He Cheats", becoming the best-selling solo female debut album in country music history, the fastest-selling debut country album in Nielsen SoundScan history and the best-selling country album of the last 17 years. She won three Grammy Awards for the album, including Best New Artist.
External Links:
Birth Chart and Planetary Positions of Carrie Underwood
---
Astrological portrait of Carrie Underwood
---
Here you will read about qualities of Carrie Underwood that may be familiar to you as well as a few that might seem new. Together the various features listed below, comprise an astrological portrait of Carrie Underwood as a unique person
For a more detailed analysis, check out Astro Reports.
How Carrie Underwood Appears to Others:
The Essence of Who Carrie Underwood Is:
Carrie Underwood's Emotions and Feelings:
How does Carrie Underwood Think and Communicate:
Carrie Underwood's Love and Romance:
Carrie Underwood's Drive and Ambition:
Current important phases/events in Carrie Underwood's life
---
Carrie Underwood's relationships
---
Astrological aspects and planetary data / tags for Carrie Underwood: Sun 19 Pisces, Moon 6 Aquarius, Mercury 6 Pisces, Venus 19 Aries, Mars 10 Aries, Jupiter 10 Sagittarius, Saturn 3 Scorpio, Uranus 9 Sagittarius, Neptune 29 Sagittarius, Pluto 29 Libra, Asc 10 Leo, Mc 2 Taurus, Mercury Square Uranus, Moon Sextile Uranus, Moon Square Saturn, Moon Square Midheaven, Moon Opposition Ascendant, Mercury Sextile Midheaven, Mercury Trine Saturn, Sun Semi Square Moon, Sun Semi Sextile Venus, Sun Sesquiquadrate Saturn, Sun Semi Square Midheaven, Moon Semi Sextile Mercury, Moon Sextile Mars, Moon Sextile Jupiter, Mercury Semi Square Venus, Mercury Square Jupiter, Mars Trine Jupiter, Mars Trine Uranus, Mars Trine Ascendant, Jupiter Conjunct Uranus, Jupiter Trine Ascendant, Saturn Conjunct Pluto, Saturn Opposition Midheaven, Uranus Trine Ascendant, Neptune Sextile Pluto, Neptune Trine Midheaven, Pluto Opposition Midheaven
Categories related to Carrie Underwood: Living people, American television actresses, American film actresses, 21st-century American actresses, March 10 births, Grammy Award winners, 21st-century American singers, 21st-century American women singers, Oklahoma, People from Muskogee, American female country singers, 1983 births, American country singer-songwriters, Singers from Oklahoma, Country musicians from Oklahoma, Christians from Oklahoma, American female singer-songwriters, 21st-century Christians, Northeastern State University alumni, Capitol Records artists, American women guitarists, Grand Ole Opry members, Guitarists from Oklahoma, Arista Nashville artists, American Idol winners, 19 Recordings artists, Actresses from Oklahoma, Carrie Underwood, People from Checotah, Canadian Country Music Association Song of the Year winners
Photo attribution: Cosmopolitan UK, YouTube: The Best Outfits At The 2019 American Music Awards | Cosmopolitan UK] – View/save archived versions on archive.org and archive.today(See specific archived version)