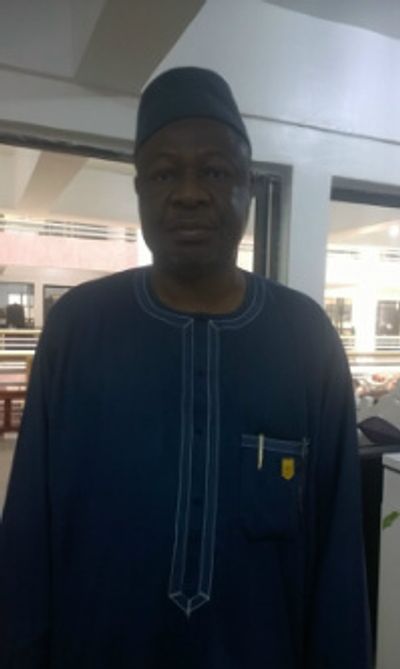 ---
About Ahmed Tijjani Mora
---
Ahmed Tijjani Mora (born on May 13, 1956) is a Nigerian pharmacist, former Registrar, Pharmacists Council of Nigeria. and the current National President, Ahmadu Bello University Alumni Association. He was elected President of the alumni association in August 2015 at the Annual General Assembly (AGA) of the association. The assembly was attended by delegates from over 25 states. Prior to his election, he was the substantive Deputy National president of the association. He succeeded Princess Henrietta Ogan, the immediate past president of the association. He was the pioneer Director of Pharmaceutical Services in the ministry of heath, Kaduna State and also the pioneer Dean of the Faculty of Pharmaceutical Sciences, Kaduna State University since he joined the University in 2012.
Birth Chart and Planetary Positions of Ahmed Tijjani Mora
---
Astrological portrait of Ahmed Tijjani Mora
---
Here you will read about qualities of Ahmed Tijjani Mora that may be familiar to you as well as a few that might seem new. Together the various features listed below, comprise an astrological portrait of Ahmed Tijjani Mora as a unique person
For a more detailed analysis, check out Astro Reports.
How Ahmed Tijjani Mora Appears to Others:
The Essence of Who Ahmed Tijjani Mora Is:
Ahmed Tijjani Mora's Emotions and Feelings:
How does Ahmed Tijjani Mora Think and Communicate:
Ahmed Tijjani Mora's Love and Romance:
Ahmed Tijjani Mora's Drive and Ambition:
Current important phases/events in Ahmed Tijjani Mora's life
---
Ahmed Tijjani Mora's relationships
---
Astrological aspects and planetary data / tags for Ahmed Tijjani Mora: Sun 22 Taurus, Moon 2 Cancer, Mercury 8 Gemini, Venus 3 Cancer, Mars 17 Aquarius, Jupiter 22 Leo, Saturn 0 Sagittarius, Uranus 28 Cancer, Neptune 28 Libra, Pluto 26 Leo, Sun Square Pluto, Sun Square Mars, Sun Square Jupiter, Venus Sesquiquadrate Mars, Venus Trine Neptune, Mars Opposition Jupiter, Jupiter Conjunct Pluto, Saturn Trine Uranus, Saturn Semi Sextile Neptune, Saturn Square Pluto, Uranus Square Neptune, Neptune Sextile Pluto
Categories related to Ahmed Tijjani Mora: Living people, May 13 births, 1956 births, Ahmadu Bello University alumni, People from Kaduna State, Nigerian educational theorists
Photo attribution: Wikicology (talk) (Uploads), Own work