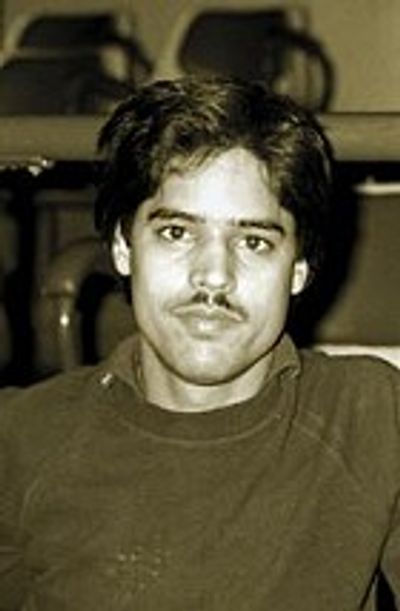 Gorakhpur, Uttar Pradesh, India
---
About Syed Modi
---
Syed Modi (1962–1988), born as Syed Mehdi Hassan Zaidi, was an Indian badminton singles player. He was eight-time National Badminton champion (1980–87). His most notable achievement at the international badminton circuit came in the form of men's singles title at the 1982 Commonwealth Games. He also won three other international titles, namely Austrian International (in 1983 & 1984) and USSR International (in 1985), both of which were European Badminton Circuit tournaments.
Birth Chart and Planetary Positions of Syed Modi
---
Astrological portrait of Syed Modi
---
Here you will read about qualities of Syed Modi that may be familiar to you as well as a few that might seem new. Together the various features listed below, comprise an astrological portrait of Syed Modi as a unique person
For a more detailed analysis, check out Astro Reports.
How Syed Modi Appears to Others:
The Essence of Who Syed Modi Is:
Syed Modi's Emotions and Feelings:
How does Syed Modi Think and Communicate:
Syed Modi's Love and Romance:
Syed Modi's Drive and Ambition:
Current important phases/events in Syed Modi's life
---
Syed Modi's relationships
---
Astrological aspects and planetary data / tags for Syed Modi: Sun 9 Capricorn, Moon 2 Pisces, Mercury 27 Capricorn, Venus 24 Scorpio, Mars 24 Leo, Jupiter 8 Pisces, Saturn 9 Aquarius, Uranus 5 Virgo, Neptune 15 Scorpio, Pluto 12 Virgo, Sun Trine Uranus, Sun Trine Pluto, Sun Sextile Jupiter, Sun Semi Square Venus, Sun Sesquiquadrate Mars, Sun Semi Sextile Saturn, Mercury Sextile Venus, Mercury Sesquiquadrate Pluto, Venus Square Mars, Jupiter Semi Sextile Saturn, Jupiter Opposition Uranus, Jupiter Opposition Pluto, Saturn Quincunx Pluto, Uranus Conjunct Pluto, Neptune Sextile Pluto
Categories related to Syed Modi: December 31 births, Recipients of the Arjuna Award, 1988 deaths, 1962 births, Medalists at the 1982 Asian Games, Medalists at the 1986 Asian Games, Indian Muslims, Asian Games medalists in badminton, Murder in 1988, Male murder victims, Badminton players at the 1986 Asian Games, Indian murder victims, People from Gorakhpur, Murdered sportspeople, Commonwealth Games gold medallists for India, Indian national badminton champions, Badminton players at the 1982 Asian Games, Asian Games bronze medalists for India, People murdered in Uttar Pradesh, Commonwealth Games medallists in badminton, Asian Games competitors for India, Deaths by firearm in India, Commonwealth Games competitors for India, Indian male badminton players, Badminton players at the 1982 Commonwealth Games