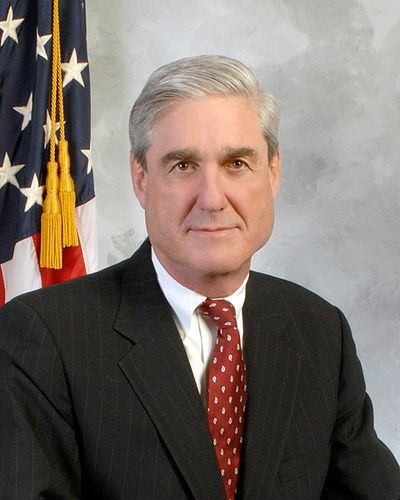 New York, New York, United States
---
About Robert Mueller
---
Robert Swan Mueller III (/ˈmʌlər/; born August 7, 1944) is an American lawyer and government official who served as the sixth Director of the Federal Bureau of Investigation (FBI) from 2001 to 2013.
External Links:
Birth Chart and Planetary Positions of Robert Mueller
---
Astrological portrait of Robert Mueller
---
Here you will read about qualities of Robert Mueller that may be familiar to you as well as a few that might seem new. Together the various features listed below, comprise an astrological portrait of Robert Mueller as a unique person
For a more detailed analysis, check out Astro Reports.
How Robert Mueller Appears to Others:
The Essence of Who Robert Mueller Is:
Robert Mueller's Emotions and Feelings:
How does Robert Mueller Think and Communicate:
Robert Mueller's Love and Romance:
Robert Mueller's Drive and Ambition:
Current important phases/events in Robert Mueller's life
---
Robert Mueller's relationships
---
Astrological aspects and planetary data / tags for Robert Mueller: Sun 14 Leo, Moon 21 Pisces, Mercury 11 Virgo, Venus 25 Leo, Mars 16 Virgo, Jupiter 2 Virgo, Saturn 5 Cancer, Uranus 12 Gemini, Neptune 2 Libra, Pluto 8 Leo, Asc 19 Taurus, Mc 29 Capricorn, Sun Sextile Uranus, Mercury Square Uranus, Moon Sextile Ascendant, Sun Semi Sextile Mars, Sun Semi Square Neptune, Sun Conjunct Pluto, Moon Sesquiquadrate Pluto, Mercury Conjunct Mars, Mercury Sesquiquadrate Midheaven, Venus Conjunct Jupiter, Mars Square Uranus, Mars Trine Ascendant, Mars Sesquiquadrate Midheaven, Jupiter Sextile Saturn, Jupiter Semi Sextile Neptune, Saturn Square Neptune, Saturn Semi Square Ascendant, Uranus Sextile Pluto, Uranus Sesquiquadrate Midheaven, Neptune Sesquiquadrate Ascendant, Neptune Trine Midheaven
Categories related to Robert Mueller: Living people, American people of German descent, 1944 births, American people of English descent, Cancer survivors, Lawyers from New York City, New York (state) Republicans, University of Virginia School of Law alumni, Assistant United States Attorneys, Princeton University alumni, August 7 births, 20th-century American lawyers, New York University alumni, American Episcopalians, United States Marine Corps personnel of the Vietnam War, Wilmer Cutler Pickering Hale and Dorr partners, American people of Scottish descent, 21st-century American lawyers, Directors of the Federal Bureau of Investigation, People from Manhattan, Identity theft victims, People from Philadelphia, United States Marine Corps officers, United States Attorneys for the Northern District of California, Military personnel from New York City, Recipients of the Gallantry Cross (Vietnam), Members of the 2017 Special Counsel investigation team, Special prosecutors, St. Pauls School (New Hampshire) alumni, United States Assistant Attorneys General for the Criminal Division
Photo attribution: Federal Bureau of Investigation, http://www.fbi.gov/about-us/executives