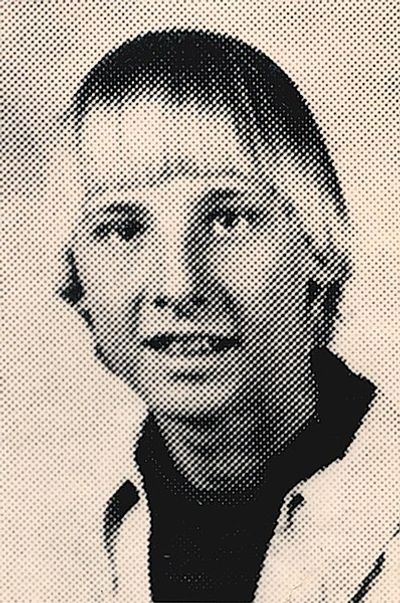 Killing of Charlie Howard
Portsmouth, New Hampshire, United States
---
About Killing of Charlie Howard
---
Charles O. Howard (January 31, 1961 – July 7, 1984) was an American murder victim in Bangor, Maine in 1984. As Howard and his boyfriend, Roy Ogden, were walking down the street, three teenagers, Shawn I. Mabry, age 16, James Francis Baines, age 15, and Daniel Ness, age 17, harassed, assaulted, and murdered Howard for being gay. The youths chased the pair, yelling homophobic epithets, until they caught Howard and threw him over the State Street Bridge into the Kenduskeag Stream, despite his pleas that he could not swim. He drowned, but his boyfriend escaped and pulled a fire alarm. Charlie Howard's body was found by rescue workers several hours later.
External Links:
Birth Chart and Planetary Positions of Killing of Charlie Howard
---
Astrological portrait of Killing of Charlie Howard
---
Here you will read about qualities of Killing of Charlie Howard that may be familiar to you as well as a few that might seem new. Together the various features listed below, comprise an astrological portrait of Killing of Charlie Howard as a unique person
For a more detailed analysis, check out Astro Reports.
How Killing of Charlie Howard Appears to Others:
The Essence of Who Killing of Charlie Howard Is:
Killing of Charlie Howard's Emotions and Feelings:
How does Killing of Charlie Howard Think and Communicate:
Killing of Charlie Howard's Love and Romance:
Killing of Charlie Howard's Drive and Ambition:
Current important phases/events in Killing of Charlie Howard's life
---
Killing of Charlie Howard's relationships
---
Astrological aspects and planetary data / tags for Killing of Charlie Howard: Sun 11 Aquarius, Moon 10 Leo, Mercury 28 Aquarius, Venus 28 Pisces, Mars 0 Cancer, Jupiter 21 Capricorn, Saturn 23 Capricorn, Uranus 24 Leo, Neptune 11 Scorpio, Pluto 7 Virgo, Sun Square Neptune, Mercury Opposition Uranus, Sun Semi Square Venus, Mercury Semi Sextile Venus, Mercury Trine Mars, Venus Square Mars, Venus Sesquiquadrate Neptune, Jupiter Conjunct Saturn, Jupiter Sesquiquadrate Pluto, Saturn Quincunx Uranus, Saturn Sesquiquadrate Pluto, Neptune Sextile Pluto
Categories related to Killing of Charlie Howard: January 31 births, Maine, People from Portsmouth, People from Bangor, 1984 deaths, New Hampshire, 1961 births, Violence against gay men, Murder committed by minors, American victims of anti-LGBT hate crimes, LGBT people from New Hampshire, LGBT people from Maine, People murdered in Maine, LGBT rights in Maine
Photo attribution: The Raving Queen, http://theravingqueen.blogspot.com/2019/09/the-story-of-charlie-howard.html