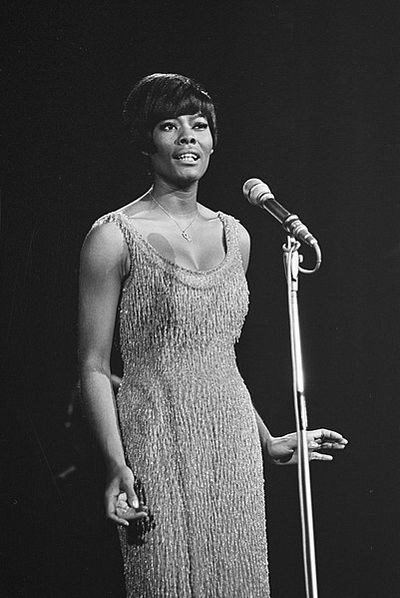 East Orange, New Jersey, United States
---
About Dionne Warwick
---
Marie Dionne Warwick (/ˈdiːɒn/ DEE-on; née Warrick; born December 12, 1940) is an American singer, actress, television host, and former Goodwill Ambassador for the Food and Agriculture Organization.
Birth Chart and Planetary Positions of Dionne Warwick
---
Astrological portrait of Dionne Warwick
---
Here you will read about qualities of Dionne Warwick that may be familiar to you as well as a few that might seem new. Together the various features listed below, comprise an astrological portrait of Dionne Warwick as a unique person
For a more detailed analysis, check out Astro Reports.
How Dionne Warwick Appears to Others:
The Essence of Who Dionne Warwick Is:
Dionne Warwick's Emotions and Feelings:
How does Dionne Warwick Think and Communicate:
Dionne Warwick's Love and Romance:
Dionne Warwick's Drive and Ambition:
Current important phases/events in Dionne Warwick's life
---
Dionne Warwick's relationships
---
Astrological aspects and planetary data / tags for Dionne Warwick: Sun 20 Sagittarius, Moon 27 Taurus, Mercury 4 Sagittarius, Venus 20 Scorpio, Mars 14 Scorpio, Jupiter 6 Taurus, Saturn 8 Taurus, Uranus 23 Taurus, Neptune 27 Virgo, Pluto 4 Leo, Asc 29 Taurus, Mc 6 Aquarius, Sun Quincunx Uranus, Moon Trine Neptune, Venus Conjunct Mars, Moon Conjunct Ascendant, Mercury Quincunx Jupiter, Moon Conjunct Uranus, Mercury Sextile Midheaven, Sun Semi Sextile Venus, Sun Sesquiquadrate Jupiter, Sun Sesquiquadrate Saturn, Sun Sesquiquadrate Pluto, Sun Semi Square Midheaven, Mercury Trine Pluto, Venus Opposition Uranus, Mars Semi Square Neptune, Jupiter Conjunct Saturn, Jupiter Square Pluto, Jupiter Square Midheaven, Saturn Square Pluto, Saturn Square Midheaven, Uranus Trine Neptune, Uranus Conjunct Ascendant, Neptune Trine Ascendant, Pluto Opposition Midheaven
Categories related to Dionne Warwick: Living people, December 12 births, New Jersey, 20th-century American actresses, 21st-century American actresses, African-American female singers, African-American actresses, Grammy Award winners, 20th-century American singers, 20th-century American women singers, 21st-century American singers, 21st-century American women singers, American soul singers, American pop singers, African-American Christians, Participants in American reality television series, American female pop singers, Brazilian people of American descent, American gospel singers, Warner Records artists, Ballad musicians, 1940 births, Singers from New Jersey, English-language singers from Brazil, American emigrants to Brazil, American people of Dutch descent, 20th-century African-American people, American people of Native American descent, Arista Records artists, East Orange High School alumni, 21st-century African-American people, Concord Records artists, Rhino Records artists, The Apprentice (franchise) contestants, Musicians from East Orange, Naturalized citizens of Brazil, Grammy Lifetime Achievement Award winners, The Masked Singer (American TV series) contestants, Brazilian people of Dutch descent, Baptists from New Jersey, University of Hartford Hartt School alumni, Scepter Records artists, Torch singers, Dionne Warwick, Allegorical sculptures in Illinois
Photo attribution: Anefo, http://proxy.handle.net/10648/aaff1fba-d0b4-102d-bcf8-003048976d84