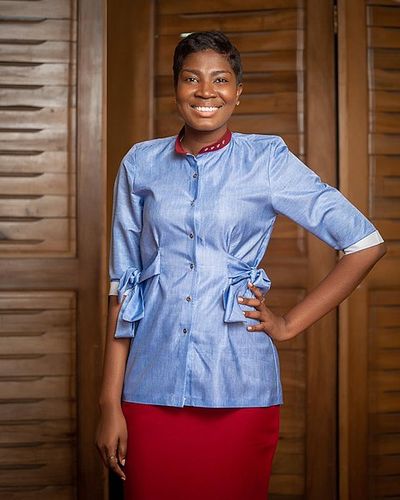 Tema, Greater Accra, Ghana
---
About Caroline Esinam Adzogble
---
Caroline Esinam Adzogble (born 13 January 1992) is a Ghanaian educationist and education entrepreneur. She is the founder and CEO of Caroline Group, an educational services business from Ghana, West Africa, with expanding business operations in several countries in Africa, Europe and North America. She is the youngest African and Ghanaian woman to own and run an accredited international college.
Birth Chart and Planetary Positions of Caroline Esinam Adzogble
---
Astrological portrait of Caroline Esinam Adzogble
---
Here you will read about qualities of Caroline Esinam Adzogble that may be familiar to you as well as a few that might seem new. Together the various features listed below, comprise an astrological portrait of Caroline Esinam Adzogble as a unique person
For a more detailed analysis, check out Astro Reports.
How Caroline Esinam Adzogble Appears to Others:
The Essence of Who Caroline Esinam Adzogble Is:
Caroline Esinam Adzogble's Emotions and Feelings:
How does Caroline Esinam Adzogble Think and Communicate:
Caroline Esinam Adzogble's Love and Romance:
Caroline Esinam Adzogble's Drive and Ambition:
Current important phases/events in Caroline Esinam Adzogble's life
---
Caroline Esinam Adzogble's relationships
---
Astrological aspects and planetary data / tags for Caroline Esinam Adzogble: Sun 22 Capricorn, Moon 27 Aries, Mercury 4 Capricorn, Venus 15 Sagittarius, Mars 3 Capricorn, Jupiter 14 Virgo, Saturn 7 Aquarius, Uranus 14 Capricorn, Neptune 16 Capricorn, Pluto 22 Scorpio, Sun Conjunct Neptune, Sun Sextile Pluto, Mercury Conjunct Mars, Mercury Semi Square Pluto, Venus Square Jupiter, Venus Semi Sextile Uranus, Venus Semi Sextile Neptune, Jupiter Trine Uranus, Jupiter Trine Neptune, Uranus Conjunct Neptune
Categories related to Caroline Esinam Adzogble: Living people, January 13 births, Alumni of the University of Edinburgh, 1992 births, Ghanaian educators, People from Tema
Photo attribution: Monney1, Own work