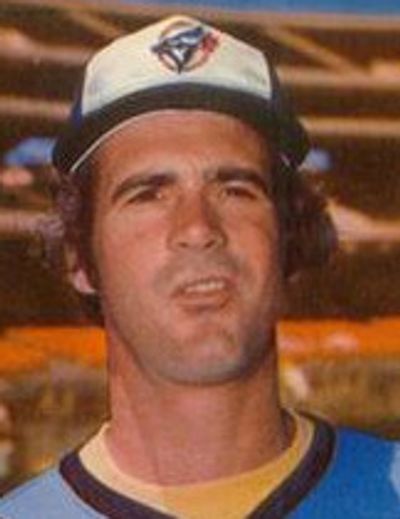 Los Angeles, California, United States
---
About Bill Singer
---
William Robert Singer (born April 24, 1944) is an American former professional baseball pitcher with a 14-year career from 1964 to 1977. He played primarily for the Los Angeles Dodgers (1964–72) and the California Angels (1973–75), spending his final two seasons with the Texas Rangers (1976), Minnesota Twins (1976), and Toronto Blue Jays (1977). His nicknames included "Sing Sing," "Billy No-No" and "The Singer Throwing Machine."
External Links:
Birth Chart and Planetary Positions of Bill Singer
---
Astrological portrait of Bill Singer
---
Here you will read about qualities of Bill Singer that may be familiar to you as well as a few that might seem new. Together the various features listed below, comprise an astrological portrait of Bill Singer as a unique person
For a more detailed analysis, check out Astro Reports.
How Bill Singer Appears to Others:
The Essence of Who Bill Singer Is:
Bill Singer's Emotions and Feelings:
How does Bill Singer Think and Communicate:
Bill Singer's Love and Romance:
Bill Singer's Drive and Ambition:
Current important phases/events in Bill Singer's life
---
Bill Singer's relationships
---
Astrological aspects and planetary data / tags for Bill Singer: Sun 4 Taurus, Moon 28 Taurus, Mercury 16 Taurus, Venus 17 Aries, Mars 14 Cancer, Jupiter 17 Leo, Saturn 23 Gemini, Uranus 6 Gemini, Neptune 2 Libra, Pluto 6 Leo, Asc 4 Cancer, Mc 17 Pisces, Sun Sextile Ascendant, Moon Trine Neptune, Sun Square Pluto, Sun Quincunx Neptune, Mercury Sextile Midheaven, Sun Semi Square Midheaven, Moon Semi Square Mars, Mercury Semi Sextile Venus, Mercury Sextile Mars, Mercury Square Jupiter, Mercury Sesquiquadrate Neptune, Venus Square Mars, Venus Trine Jupiter, Venus Semi Sextile Midheaven, Mars Trine Midheaven, Jupiter Semi Square Neptune, Jupiter Semi Square Ascendant, Jupiter Quincunx Midheaven, Saturn Semi Square Pluto, Uranus Trine Neptune, Uranus Sextile Pluto, Neptune Square Ascendant, Pluto Semi Sextile Ascendant
Categories related to Bill Singer: Living people, American expatriate baseball players in Canada, Toronto Blue Jays players, 1944 births, Baseball players from California, California Angels players, Major League Baseball pitchers, Texas Rangers players, Los Angeles Dodgers players, Albuquerque Dukes players, Spokane Indians players, Minnesota Twins players, Sportspeople from Los Angeles, American League All-Stars, Washington Nationals scouts, April 24 births, Reno Silver Sox players, National League All-Stars, Arizona Instructional League Dodgers players, Arizona Diamondbacks scouts, New York Mets executives, Los Angeles Dodgers scouts, Miami Marlins scouts
Photo attribution: Unknown author, Hostess via tradingcarddb.com