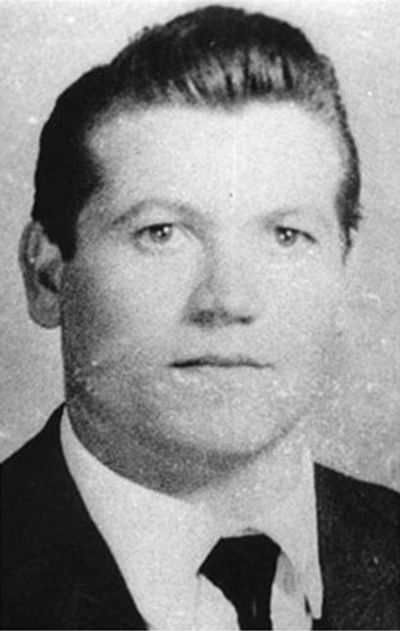 ---
About Bernardo Provenzano
---
Bernardo Provenzano (Italian pronunciation: [berˈnardo provenˈtsaːno]; 31 January 1933 – 13 July 2016) was an Italian mobster and chief of the Sicilian Mafia clan known as the Corleonesi, a Mafia faction that originated in the town of Corleone, and de facto il capo dei capi (the boss of bosses). His nickname was Binnu u tratturi (Sicilian for "Bernardo the tractor") because, in the words of one informant, "he mows people down." Another nickname was il ragioniere ("the accountant") due to his apparently subtle and low-key approach to running his crime empire, at least in contrast to some of his more violent predecessors.
External Links:
Birth Chart and Planetary Positions of Bernardo Provenzano
---
Astrological portrait of Bernardo Provenzano
---
Here you will read about qualities of Bernardo Provenzano that may be familiar to you as well as a few that might seem new. Together the various features listed below, comprise an astrological portrait of Bernardo Provenzano as a unique person
For a more detailed analysis, check out Astro Reports.
How Bernardo Provenzano Appears to Others:
The Essence of Who Bernardo Provenzano Is:
Bernardo Provenzano's Emotions and Feelings:
How does Bernardo Provenzano Think and Communicate:
Bernardo Provenzano's Love and Romance:
Bernardo Provenzano's Drive and Ambition:
Current important phases/events in Bernardo Provenzano's life
---
Bernardo Provenzano's relationships
---
Astrological aspects and planetary data / tags for Bernardo Provenzano: Sun 10 Aquarius, Moon 13 Aries, Mercury 5 Aquarius, Venus 20 Capricorn, Mars 19 Virgo, Jupiter 22 Virgo, Saturn 7 Aquarius, Uranus 19 Aries, Neptune 9 Virgo, Pluto 21 Cancer, Asc 19 Sagittarius, Mc 8 Libra, Moon Opposition Midheaven, Sun Trine Midheaven, Sun Sextile Moon, Mercury Conjunct Saturn, Moon Conjunct Uranus, Sun Quincunx Neptune, Mercury Trine Midheaven, Sun Conjunct Mercury, Sun Conjunct Saturn, Mercury Sesquiquadrate Mars, Mercury Sesquiquadrate Jupiter, Mercury Semi Square Ascendant, Venus Trine Mars, Venus Trine Jupiter, Venus Square Uranus, Venus Opposition Pluto, Venus Semi Sextile Ascendant, Mars Conjunct Jupiter, Mars Sesquiquadrate Saturn, Mars Quincunx Uranus, Mars Sextile Pluto, Mars Square Ascendant, Jupiter Sesquiquadrate Saturn, Jupiter Quincunx Uranus, Jupiter Sextile Pluto, Jupiter Square Ascendant, Saturn Quincunx Neptune, Saturn Semi Square Ascendant, Saturn Trine Midheaven, Uranus Square Pluto, Uranus Trine Ascendant, Neptune Semi Square Pluto, Neptune Semi Sextile Midheaven, Pluto Quincunx Ascendant
Categories related to Bernardo Provenzano: 2016 deaths, January 31 births, Formerly wanted fugitives, Deaths from bladder cancer, Deaths from cancer in Italy, Italian Roman Catholics, Sicilian Mafiosi, Sicilian Mafia Commission, Sicilian Mafiosi sentenced to life imprisonment, 1933 births, Italian mob bosses, Capo dei capi, Corleonesi, Sicilian Mafiosi who died in prison custody
Photo attribution: Unknown author, https://it.wikipedia.org/wiki/File:Bprovenzano.jpg