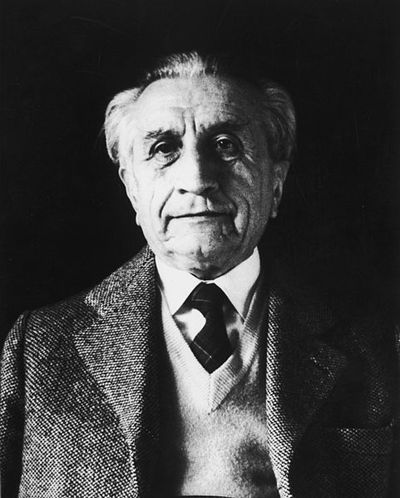 ---
About Antonio Rostagni
---
Antonio Rostagni (14 July 1903 – 5 December 1988) was an Italian physicist and academician.
External Links:
Birth Chart and Planetary Positions of Antonio Rostagni
---
Astrological portrait of Antonio Rostagni
---
Here you will read about qualities of Antonio Rostagni that may be familiar to you as well as a few that might seem new. Together the various features listed below, comprise an astrological portrait of Antonio Rostagni as a unique person
For a more detailed analysis, check out Astro Reports.
How Antonio Rostagni Appears to Others:
The Essence of Who Antonio Rostagni Is:
Antonio Rostagni's Emotions and Feelings:
How does Antonio Rostagni Think and Communicate:
Antonio Rostagni's Love and Romance:
Antonio Rostagni's Drive and Ambition:
Current important phases/events in Antonio Rostagni's life
---
Antonio Rostagni's relationships
---
Astrological aspects and planetary data / tags for Antonio Rostagni: Sun 20 Cancer, Moon 6 Pisces, Mercury 6 Cancer, Venus 5 Virgo, Mars 17 Libra, Jupiter 23 Pisces, Saturn 7 Aquarius, Uranus 22 Sagittarius, Neptune 4 Cancer, Pluto 19 Gemini, Asc 21 Taurus, Mc 27 Capricorn, Sun Sextile Ascendant, Sun Quincunx Uranus, Moon Opposition Venus, Moon Trine Mercury, Moon Trine Neptune, Mercury Quincunx Saturn, Sun Trine Jupiter, Mercury Conjunct Neptune, Sun Sesquiquadrate Moon, Sun Semi Square Venus, Sun Square Mars, Sun Semi Sextile Pluto, Moon Semi Sextile Saturn, Mercury Sextile Venus, Mercury Semi Square Ascendant, Venus Quincunx Saturn, Venus Sextile Neptune, Mars Trine Pluto, Jupiter Semi Square Saturn, Jupiter Square Uranus, Jupiter Square Pluto, Jupiter Sextile Ascendant, Jupiter Sextile Midheaven, Saturn Semi Square Uranus, Saturn Sesquiquadrate Pluto, Uranus Opposition Pluto, Uranus Quincunx Ascendant, Neptune Semi Square Ascendant, Pluto Semi Sextile Ascendant
Categories related to Antonio Rostagni: July 14 births, 1988 deaths, University of Turin alumni, Italian physicists, University of Padua faculty, University of Turin faculty, 1903 births, Italian physicist stubs, People from Novara, University of Messina faculty
Photo attribution: Unknown author, This file comes from the archive of Istituto Veneto di Scienze, Lettere ed Arti (Venice's Institute of Science, Literature and Art).CC-BY licence agreement is available here.The original file is located at the URL http://www.istitutoveneto.it/flex/images/2/3/e/D.47d7e1dca668d8c2f110/47_Rostagni.jpg>This tag does not indicate the copyright status of the attached work. A normal copyright tag is still required. See Commons:Licensing..