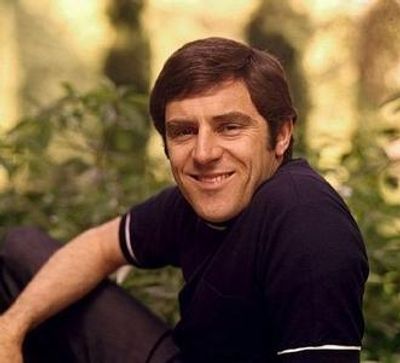 London, England, United Kingdom
---
About Anthony Newley
---
Anthony Newley (24 September 1931 – 14 April 1999) was an English actor, singer and songwriter. Newley achieved success as a performer in such diverse fields as rock and roll and stage and screen acting. As a recording artist he enjoyed a dozen Top 40 entries on the UK Singles Chart between 1959 and 1962, including two number one hits. With songwriting partner Leslie Bricusse, Newley wrote "Feeling Good", which was popularised by Nina Simone and covered by many other popular artists, as well as the title song of 1964 film Goldfinger (along with John Barry). Bricusse and Newley received an Academy Award nomination for the film score of Willy Wonka & the Chocolate Factory (1971).
External Links:
Birth Chart and Planetary Positions of Anthony Newley
---
Astrological portrait of Anthony Newley
---
Here you will read about qualities of Anthony Newley that may be familiar to you as well as a few that might seem new. Together the various features listed below, comprise an astrological portrait of Anthony Newley as a unique person
For a more detailed analysis, check out Astro Reports.
How Anthony Newley Appears to Others:
The Essence of Who Anthony Newley Is:
Anthony Newley's Emotions and Feelings:
How does Anthony Newley Think and Communicate:
Anthony Newley's Love and Romance:
Anthony Newley's Drive and Ambition:
Current important phases/events in Anthony Newley's life
---
Anthony Newley's relationships
---
Astrological aspects and planetary data / tags for Anthony Newley: Sun 0 Libra, Moon 3 Pisces, Mercury 13 Virgo, Venus 4 Libra, Mars 4 Scorpio, Jupiter 14 Leo, Saturn 16 Capricorn, Uranus 18 Aries, Neptune 6 Virgo, Pluto 21 Cancer, Asc 3 Scorpio, Mc 14 Leo, Moon Opposition Neptune, Moon Trine Ascendant, Sun Conjunct Venus, Moon Trine Mars, Mercury Conjunct Neptune, Mercury Trine Saturn, Sun Semi Square Jupiter, Sun Semi Square Midheaven, Moon Quincunx Venus, Moon Semi Square Saturn, Moon Semi Square Uranus, Mercury Semi Sextile Jupiter, Mercury Semi Sextile Midheaven, Venus Semi Sextile Mars, Venus Semi Sextile Neptune, Venus Semi Sextile Ascendant, Mars Sextile Neptune, Mars Conjunct Ascendant, Jupiter Quincunx Saturn, Jupiter Trine Uranus, Jupiter Conjunct Midheaven, Saturn Square Uranus, Saturn Quincunx Midheaven, Uranus Square Pluto, Uranus Trine Midheaven, Neptune Semi Square Pluto, Neptune Sextile Ascendant
Categories related to Anthony Newley: 20th-century male singers, September 24 births, 20th-century English singers, English singer-songwriters, Broadway composers and lyricists, Grammy Award winners, English male film actors, RCA Victor artists, Deaths from lung cancer, Florida, English male singers, Jewish English male actors, 20th-century English male actors, English Jews, 1999 deaths, Deaths from liver cancer, Deaths from cancer in Florida, 20th-century classical musicians, Broadway actors, English male soap opera actors, People from Hackney Central, Decca Records artists, Alumni of the Italia Conti Academy of Theatre Arts, Traditional pop music singers, English male composers, British expatriate male actors in the United States, English male musical theatre actors, 1931 births, Deaths from kidney cancer, People from Jensen Beach, London Records artists, Jewish songwriters, English crooners, English musical theatre composers