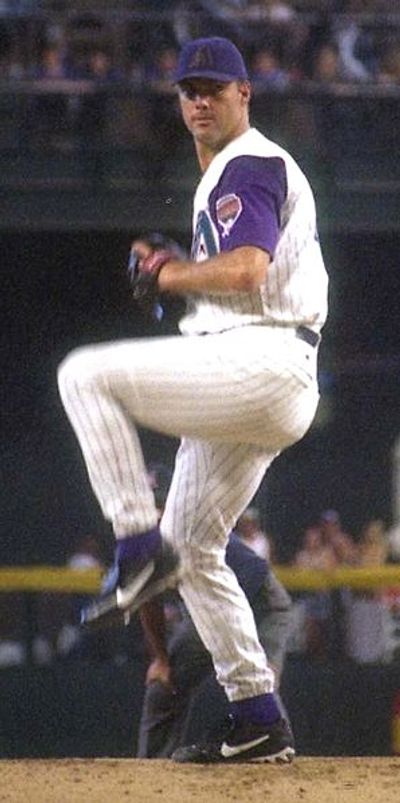 Evansville, Indiana, United States
---
About Andy Benes
---
Andrew Charles Benes (born August 20, 1967) is an American former Major League Baseball right-handed pitcher. During a 14-year career from 1989 to 2002, Benes played for the San Diego Padres, the Seattle Mariners, the St. Louis Cardinals and the Arizona Diamondbacks. His brother Alan also pitched in the Major Leagues, and was his teammate in 1996–97 and 2000–01. He and his brother Alan attended Evansville Lutheran School and Evansville Central High School.
External Links:
Birth Chart and Planetary Positions of Andy Benes
---
Astrological portrait of Andy Benes
---
Here you will read about qualities of Andy Benes that may be familiar to you as well as a few that might seem new. Together the various features listed below, comprise an astrological portrait of Andy Benes as a unique person
For a more detailed analysis, check out Astro Reports.
How Andy Benes Appears to Others:
The Essence of Who Andy Benes Is:
Andy Benes's Emotions and Feelings:
How does Andy Benes Think and Communicate:
Andy Benes's Love and Romance:
Andy Benes's Drive and Ambition:
Current important phases/events in Andy Benes's life
---
Andy Benes's relationships
---
Astrological aspects and planetary data / tags for Andy Benes: Sun 26 Leo, Moon 4 Pisces, Mercury 22 Leo, Venus 11 Virgo, Mars 17 Scorpio, Jupiter 18 Leo, Saturn 11 Aries, Uranus 23 Virgo, Neptune 21 Scorpio, Pluto 19 Virgo, Asc 9 Scorpio, Mc 16 Leo, Sun Conjunct Mercury, Mercury Square Neptune, Mercury Conjunct Jupiter, Sun Sesquiquadrate Saturn, Mercury Semi Sextile Uranus, Mercury Conjunct Midheaven, Venus Quincunx Saturn, Venus Sextile Ascendant, Mars Square Jupiter, Mars Conjunct Neptune, Mars Sextile Pluto, Mars Square Midheaven, Jupiter Square Neptune, Jupiter Semi Sextile Pluto, Jupiter Conjunct Midheaven, Saturn Quincunx Ascendant, Saturn Trine Midheaven, Uranus Sextile Neptune, Uranus Conjunct Pluto, Uranus Semi Square Ascendant, Neptune Sextile Pluto, Neptune Square Midheaven
Categories related to Andy Benes: Living people, Major League Baseball pitchers, August 20 births, Seattle Mariners players, All-American college baseball players, Medalists at the 1988 Summer Olympics, Indiana, Baseball players from Indiana, Sportspeople from Evansville, St. Louis Cardinals players, Arkansas Travelers players, San Diego Padres players, National League All-Stars, National League strikeout champions, Louisville Redbirds players, 1967 births, Las Vegas Stars (baseball) players, Memphis Redbirds players, Wichita Wranglers players, Arizona Diamondbacks players, Prince William Cannons players, Evansville Purple Aces baseball players, Baseball players at the 1988 Summer Olympics, Olympic gold medalists for the United States in baseball, Potomac Cannons players
Photo attribution: Andy_Benes.jpg: BrianIgmac, Andy_Benes.jpg