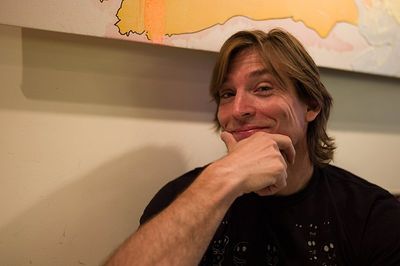 Miami, Florida, United States
---
About Alex Bogusky
---
Alex Bogusky is a designer, marketer, author, and consumer advocate; and was an advertising executive and principal of the firm Crispin Porter + Bogusky. Bogusky left CP+B in 2010. In July 2010, he retired from the advertising industry. In October 2010, he announced via Twitter that he would be leaving self-created post of "chief insurgent officer" at advertising holding company MDC Partners to now being the lead "insurgent in the new consumer revolution" at his new venture, FearLess Cottage. Bogusky has since returned to CP+B under the title "chief creative engineer." In January 2020 he announced that he will leave CPB gradually over the next couple of months.
External Links:
Birth Chart and Planetary Positions of Alex Bogusky
---
Astrological portrait of Alex Bogusky
---
Here you will read about qualities of Alex Bogusky that may be familiar to you as well as a few that might seem new. Together the various features listed below, comprise an astrological portrait of Alex Bogusky as a unique person
For a more detailed analysis, check out Astro Reports.
How Alex Bogusky Appears to Others:
The Essence of Who Alex Bogusky Is:
Alex Bogusky's Emotions and Feelings:
How does Alex Bogusky Think and Communicate:
Alex Bogusky's Love and Romance:
Alex Bogusky's Drive and Ambition:
Current important phases/events in Alex Bogusky's life
---
Alex Bogusky's relationships
---
Astrological aspects and planetary data / tags for Alex Bogusky: Sun 7 Leo, Moon 11 Sagittarius, Mercury 25 Leo, Venus 29 Cancer, Mars 2 Libra, Jupiter 19 Aries, Saturn 20 Aquarius, Uranus 3 Virgo, Neptune 12 Scorpio, Pluto 10 Virgo, Mercury Opposition Saturn, Venus Sextile Mars, Mars Sesquiquadrate Saturn, Mars Semi Sextile Uranus, Jupiter Sextile Saturn, Jupiter Sesquiquadrate Uranus, Uranus Conjunct Pluto, Neptune Sextile Pluto
Categories related to Alex Bogusky: Living people, July 31 births, Colorado, Businesspeople in advertising, 1963 births, Businesspeople from Miami, Businesspeople from Boulder
Photo attribution: Joi Ito, originally posted to Flickr as Alex Bogusky