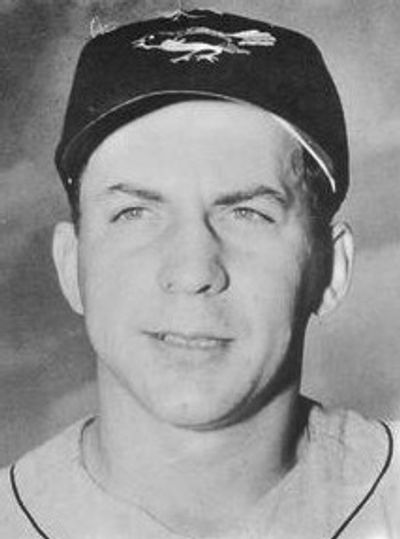 Whiting, Indiana, United States
---
About Al Pilarcik
---
Alfred James Pilarcik (July 3, 1930 – September 20, 2010) was an American professional baseball player. An outfielder, he appeared in 668 Major League games between 1956 and 1961 for the Kansas City Athletics, Baltimore Orioles and Chicago White Sox. Pilarcik stood 5 ft 10 in (1.78 m) tall, weighed 185 lb (84 kg) and threw and batted left-handed.
External Links:
Birth Chart and Planetary Positions of Al Pilarcik
---
Astrological portrait of Al Pilarcik
---
Here you will read about qualities of Al Pilarcik that may be familiar to you as well as a few that might seem new. Together the various features listed below, comprise an astrological portrait of Al Pilarcik as a unique person
For a more detailed analysis, check out Astro Reports.
How Al Pilarcik Appears to Others:
The Essence of Who Al Pilarcik Is:
Al Pilarcik's Emotions and Feelings:
How does Al Pilarcik Think and Communicate:
Al Pilarcik's Love and Romance:
Al Pilarcik's Drive and Ambition:
Current important phases/events in Al Pilarcik's life
---
Al Pilarcik's relationships
---
Astrological aspects and planetary data / tags for Al Pilarcik: Sun 11 Cancer, Moon 22 Libra, Mercury 28 Gemini, Venus 17 Leo, Mars 22 Taurus, Jupiter 1 Cancer, Saturn 8 Capricorn, Uranus 15 Aries, Neptune 1 Virgo, Pluto 18 Cancer, Asc 28 Sagittarius, Mc 23 Libra, Sun Opposition Saturn, Sun Square Uranus, Mercury Opposition Ascendant, Moon Square Pluto, Mercury Conjunct Jupiter, Moon Quincunx Mars, Moon Conjunct Midheaven, Mercury Sextile Neptune, Venus Semi Square Jupiter, Venus Trine Uranus, Venus Semi Sextile Pluto, Mars Sesquiquadrate Saturn, Mars Sextile Pluto, Mars Quincunx Midheaven, Jupiter Sextile Neptune, Jupiter Opposition Ascendant, Uranus Sesquiquadrate Neptune, Uranus Square Pluto, Neptune Semi Square Pluto, Neptune Trine Ascendant, Pluto Square Midheaven
Categories related to Al Pilarcik: July 3 births, Syracuse Chiefs players, Chicago White Sox players, 1930 births, 2010 deaths, Indiana, Baseball players from Indiana, Baltimore Orioles players, Major League Baseball outfielders, Columbus Jets players, Major League Baseball right fielders, Birmingham Barons players, Joplin Miners players, Kansas City Blues (baseball) players, People from Whiting, Kansas City Athletics players, People from St. John, Quincy Gems players, Muskegon Clippers players, Beaumont Roughnecks players
Photo attribution: Unknown author, Jay Publishing via tradingcarddb.com