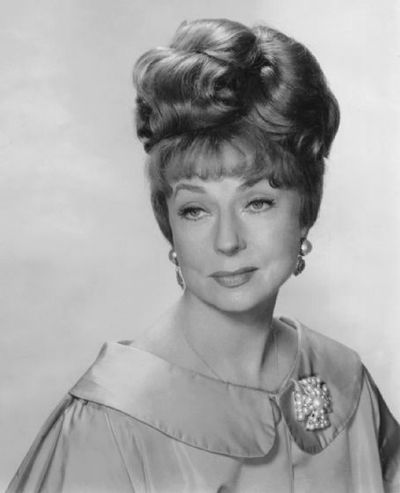 Agnes Robertson Moorehead
Clinton, Massachusetts, United States
---
About Agnes Moorehead
---
Agnes Robertson Moorehead (December 6, 1900 – April 30, 1974) was an American actress whose 41-year career included work in radio, stage, film, and television. She is best known for her role as Endora on the television series Bewitched, but she also had notable roles in films, including Citizen Kane, The Magnificent Ambersons, Dark Passage, All That Heaven Allows, Show Boat, and Hush...Hush, Sweet Charlotte.
External Links:
Birth Chart and Planetary Positions of Agnes Moorehead
---
Astrological portrait of Agnes Moorehead
---
Here you will read about qualities of Agnes Moorehead that may be familiar to you as well as a few that might seem new. Together the various features listed below, comprise an astrological portrait of Agnes Moorehead as a unique person
For a more detailed analysis, check out Astro Reports.
How Agnes Moorehead Appears to Others:
The Essence of Who Agnes Moorehead Is:
Agnes Moorehead's Emotions and Feelings:
How does Agnes Moorehead Think and Communicate:
Agnes Moorehead's Love and Romance:
Agnes Moorehead's Drive and Ambition:
Current important phases/events in Agnes Moorehead's life
---
Agnes Moorehead's relationships
---
Astrological aspects and planetary data / tags for Agnes Moorehead: Sun 13 Sagittarius, Moon 10 Gemini, Mercury 23 Scorpio, Venus 8 Scorpio, Mars 5 Virgo, Jupiter 20 Sagittarius, Saturn 4 Capricorn, Uranus 12 Sagittarius, Neptune 28 Gemini, Pluto 16 Gemini, Asc 17 Virgo, Mc 15 Gemini, Sun Square Ascendant, Sun Conjunct Jupiter, Sun Opposition Moon, Sun Opposition Pluto, Moon Opposition Uranus, Moon Conjunct Pluto, Moon Conjunct Midheaven, Sun Conjunct Uranus, Sun Opposition Midheaven, Moon Quincunx Venus, Venus Sextile Mars, Mars Trine Saturn, Jupiter Opposition Pluto, Jupiter Square Ascendant, Jupiter Opposition Midheaven, Uranus Opposition Pluto, Uranus Opposition Midheaven, Pluto Square Ascendant, Pluto Conjunct Midheaven, Ascendant Square Midheaven
Categories related to Agnes Moorehead: American television actresses, 20th-century American actresses, American film actresses, California Republicans, Massachusetts, American stage actresses, 1974 deaths, Wisconsin, American people of English descent, Ohio, American people of Irish descent, December 6 births, Actresses from Massachusetts, American people of Welsh descent, American Presbyterians, Deaths from uterine cancer, American people of Scottish descent, Actresses of British descent, American voice actresses, American radio actresses, People from Greater Los Angeles, American Academy of Dramatic Arts alumni, Burials in Ohio, Deaths from cancer in Minnesota, Outstanding Performance by a Supporting Actress in a Drama Series Primetime Emmy Award winners, Actresses from St. Louis, People from Clinton, People from Zanesville, Actresses of Irish descent, 1900 births, Metro-Goldwyn-Mayer contract players, Muskingum University alumni, Best Supporting Actress Golden Globe (film) winners, Bewitched, People from Reedsburg
Photo attribution: Unknown author, http://petulantrumblings.com/?cat=880