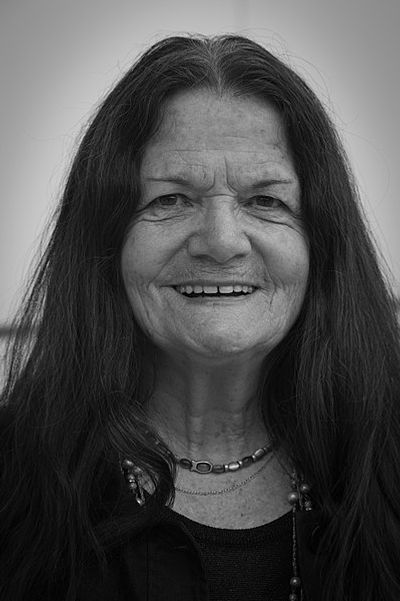 Sentheim, Grand Est, France
---
About Agnès Acker
---
Agnès Acker (born 28 February 1940) is a French astrophysicist, professor emeritus of the University of Strasbourg, founder of the Strasbourg Planetarium and founding president of the Association of French-speaking Planetaries (APLF). Her research focuses on the late stages of solar-type star evolution: planetary nebulae, binarity of nuclei, stellar winds.
Birth Chart and Planetary Positions of Agnès Acker
---
Astrological portrait of Agnès Acker
---
Here you will read about qualities of Agnès Acker that may be familiar to you as well as a few that might seem new. Together the various features listed below, comprise an astrological portrait of Agnès Acker as a unique person
For a more detailed analysis, check out Astro Reports.
How Agnès Acker Appears to Others:
The Essence of Who Agnès Acker Is:
Agnès Acker's Emotions and Feelings:
How does Agnès Acker Think and Communicate:
Agnès Acker's Love and Romance:
Agnès Acker's Drive and Ambition:
Current important phases/events in Agnès Acker's life
---
Agnès Acker's relationships
---
Astrological aspects and planetary data / tags for Agnès Acker: Sun 7 Aquarius, Moon 26 Virgo, Mercury 5 Aquarius, Venus 12 Pisces, Mars 16 Aries, Jupiter 5 Aries, Saturn 25 Aries, Uranus 17 Taurus, Neptune 25 Virgo, Pluto 1 Leo, Sun Sextile Jupiter, Mercury Opposition Pluto, Sun Conjunct Mercury, Sun Sesquiquadrate Neptune, Mercury Sextile Jupiter, Venus Semi Square Saturn, Mars Semi Sextile Uranus, Jupiter Semi Square Uranus, Jupiter Trine Pluto, Saturn Quincunx Neptune
Categories related to Agnès Acker: Living people, Officiers of the Légion dhonneur, January 28 births, 1940 births, Women astrophysicists, French women scientists, French astrophysicists, Commandeurs of the Ordre des Palmes Académiques, People from Haut-Rhin
Photo attribution: Claude TRUONG-NGOC, Own work