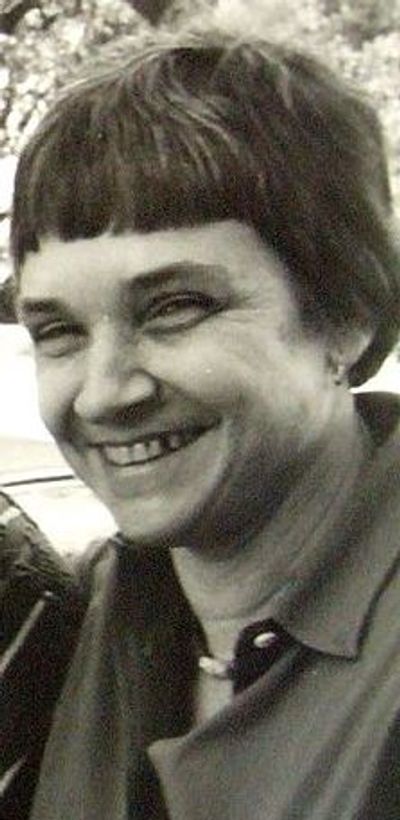 Baltimore, Maryland, United States
---
About Adrienne Rich
---
Adrienne Cecile Rich (/ædriːɛn/;[lacks stress] May 16, 1929 – March 27, 2012) was an American poet, essayist and feminist. She was called "one of the most widely read and influential poets of the second half of the 20th century", and was credited with bringing "the oppression of women and lesbians to the forefront of poetic discourse." Rich criticized rigid forms of feminist identities, and valorized what she coined the "lesbian continuum," which is a female continuum of solidarity and creativity that impacts and fills women's lives.
External Links:
Birth Chart and Planetary Positions of Adrienne Rich
---
Astrological portrait of Adrienne Rich
---
Here you will read about qualities of Adrienne Rich that may be familiar to you as well as a few that might seem new. Together the various features listed below, comprise an astrological portrait of Adrienne Rich as a unique person
For a more detailed analysis, check out Astro Reports.
How Adrienne Rich Appears to Others:
The Essence of Who Adrienne Rich Is:
Adrienne Rich's Emotions and Feelings:
How does Adrienne Rich Think and Communicate:
Adrienne Rich's Love and Romance:
Adrienne Rich's Drive and Ambition:
Current important phases/events in Adrienne Rich's life
---
Adrienne Rich's relationships
---
Astrological aspects and planetary data / tags for Adrienne Rich: Sun 25 Taurus, Moon 7 Virgo, Mercury 17 Gemini, Venus 22 Aries, Mars 2 Leo, Jupiter 23 Taurus, Saturn 29 Sagittarius, Uranus 9 Aries, Neptune 28 Leo, Pluto 16 Cancer, Asc 25 Virgo, Mc 25 Gemini, Sun Conjunct Jupiter, Sun Trine Ascendant, Sun Square Neptune, Sun Semi Square Uranus, Sun Semi Sextile Midheaven, Moon Sesquiquadrate Venus, Moon Quincunx Uranus, Mercury Semi Square Mars, Mercury Semi Sextile Pluto, Venus Semi Sextile Jupiter, Venus Sextile Midheaven, Mars Quincunx Saturn, Jupiter Semi Square Uranus, Jupiter Square Neptune, Jupiter Trine Ascendant, Jupiter Semi Sextile Midheaven, Saturn Trine Neptune, Saturn Square Ascendant, Saturn Opposition Midheaven, Neptune Sextile Midheaven, Ascendant Square Midheaven
Categories related to Adrienne Rich: 2012 deaths, 20th-century American women writers, 21st-century American women writers, American women poets, 20th-century American poets, 21st-century American poets, Columbia University faculty, LGBT people from Maryland, LGBT writers from the United States, Writers from Baltimore, May 16 births, Jewish feminists, Lesbian feminists, Lesbian writers, Radical feminists, Fellows of the American Academy of Arts and Sciences, American feminist writers, Radcliffe College alumni, Cornell University faculty, MacArthur Fellows, LGBT poets, National Book Award winners, Yale Younger Poets winners, Brandeis University faculty, Activists from Maryland, Disease-related deaths in California, American anti-war activists, City College of New York faculty, Proponents of Christian feminism, Jewish American poets, Lesbian academics, 1929 births, American tax resisters, Harvard Advocate alumni, Bollingen Prize recipients, Deaths from arthritis, Lambda Literary Award for Lesbian Poetry winners, Political lesbians
Photo attribution: K. Kendall, originally posted to Flickr as Audre Lorde, Meridel Lesueur, Adrienne Rich 1980