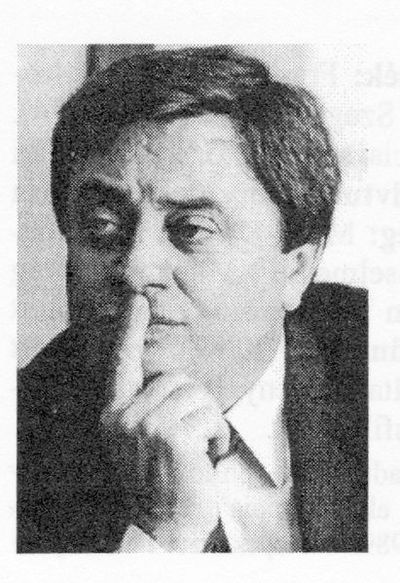 Kozármisleny, Baranya, Hungary
---
About Ádám Anderle
---
Ádám Anderle (Hungarian: [ˈaːdaːm ˈɒndɛrlɛ]; February 25, 1943 – November 19, 2016) was a Hungarian historian, hispanist, full (university) professor, professor emeritus of Faculty of Arts, University of Szeged (SZTE). He was active in research of the relationship between Latin America and Hungary for decades. He was fluent in Hungarian and Spanish.
External Links:
Birth Chart and Planetary Positions of Ádám Anderle
---
Astrological portrait of Ádám Anderle
---
Here you will read about qualities of Ádám Anderle that may be familiar to you as well as a few that might seem new. Together the various features listed below, comprise an astrological portrait of Ádám Anderle as a unique person
For a more detailed analysis, check out Astro Reports.
How Ádám Anderle Appears to Others:
The Essence of Who Ádám Anderle Is:
Ádám Anderle's Emotions and Feelings:
How does Ádám Anderle Think and Communicate:
Ádám Anderle's Love and Romance:
Ádám Anderle's Drive and Ambition:
Current important phases/events in Ádám Anderle's life
---
Ádám Anderle's relationships
---
Astrological aspects and planetary data / tags for Ádám Anderle: Sun 5 Pisces, Moon 6 Scorpio, Mercury 10 Aquarius, Venus 29 Pisces, Mars 21 Capricorn, Jupiter 15 Cancer, Saturn 5 Gemini, Uranus 0 Gemini, Neptune 1 Libra, Pluto 5 Leo, Sun Quincunx Pluto, Mercury Trine Saturn, Sun Semi Square Mars, Sun Square Saturn, Venus Sextile Uranus, Venus Opposition Neptune, Mars Sesquiquadrate Saturn, Jupiter Semi Square Uranus, Saturn Conjunct Uranus, Saturn Trine Neptune, Saturn Sextile Pluto, Uranus Trine Neptune
Categories related to Ádám Anderle: 2016 deaths, February 25 births, Hungarian historians, Recipients of the Order of Isabella the Catholic, 1943 births, University of Szeged faculty, Hispanists
Photo attribution: University of Szeged see Szegedi egyetemi almanach 1921-1995. vol. I. Szeged, 1996. 82. p. ISBN 963 482 037 9, University of Szeged University Library