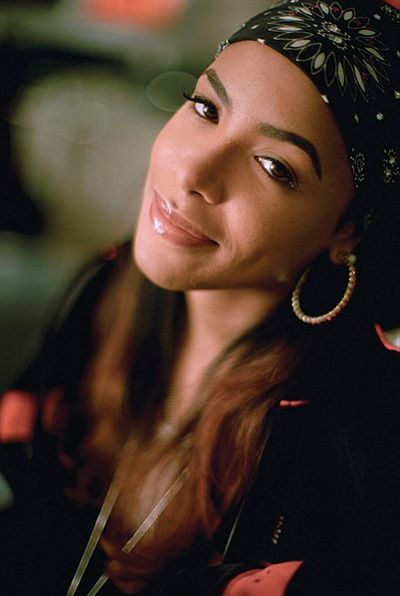 Brooklyn, New York, United States
---
About Aaliyah
---
Aaliyah Dana Haughton (/ɑːˈliːə/; January 16, 1979 – August 25, 2001) was an American singer, actress and model. Born in Brooklyn and raised in Detroit, she first gained recognition at the age of 10, when she appeared on the television show Star Search and performed in concert alongside Gladys Knight. At the age of 12, Aaliyah signed with Jive Records and her uncle Barry Hankerson's Blackground Records. Hankerson introduced her to R. Kelly, who became her mentor, as well as lead songwriter and producer of her debut album, Age Ain't Nothing but a Number. The album sold three million copies in the United States and was certified double platinum by the Recording Industry Association of America (RIAA). After facing allegations of an illegal marriage with Kelly, Aaliyah ended her contract with Jive and signed with Atlantic Records.
External Links:
Birth Chart and Planetary Positions of Aaliyah
---
Astrological portrait of Aaliyah
---
Here you will read about qualities of Aaliyah that may be familiar to you as well as a few that might seem new. Together the various features listed below, comprise an astrological portrait of Aaliyah as a unique person
For a more detailed analysis, check out Astro Reports.
How Aaliyah Appears to Others:
The Essence of Who Aaliyah Is:
Aaliyah's Emotions and Feelings:
How does Aaliyah Think and Communicate:
Aaliyah's Love and Romance:
Aaliyah's Drive and Ambition:
Current important phases/events in Aaliyah's life
---
Aaliyah's relationships
---
Astrological aspects and planetary data / tags for Aaliyah: Sun 25 Capricorn, Moon 1 Virgo, Mercury 11 Capricorn, Venus 8 Sagittarius, Mars 26 Capricorn, Jupiter 5 Leo, Saturn 13 Virgo, Uranus 20 Scorpio, Neptune 19 Sagittarius, Pluto 19 Libra, Asc 22 Aquarius, Mc 8 Sagittarius, Sun Conjunct Mars, Mercury Trine Saturn, Sun Semi Square Venus, Sun Sesquiquadrate Saturn, Sun Semi Square Midheaven, Moon Semi Square Pluto, Venus Semi Square Mars, Venus Trine Jupiter, Venus Square Saturn, Venus Conjunct Midheaven, Mars Sesquiquadrate Saturn, Mars Semi Square Midheaven, Jupiter Sesquiquadrate Neptune, Jupiter Trine Midheaven, Saturn Square Midheaven, Uranus Semi Sextile Neptune, Uranus Semi Sextile Pluto, Uranus Square Ascendant, Neptune Sextile Pluto, Neptune Sextile Ascendant, Pluto Trine Ascendant
Categories related to Aaliyah: 20th-century American actresses, American film actresses, 21st-century American actresses, African-American female singers, African-American female dancers, African-American dancers, American female dancers, African-American actresses, 20th-century American women singers, 21st-century American women singers, 2001 deaths, American pop singers, January 16 births, American female pop singers, Atlantic Records artists, Actresses from Detroit, American female models, Burials at Ferncliff Cemetery, Jive Records artists, American child singers, African-American female models, African-American models, American contemporary R&B singers, Midwest hip hop musicians, Musicians from Detroit, Universal Records artists, Victims of aviation accidents or incidents in 2001, American hip hop singers, Virgin Records artists, Victims of aviation accidents or incidents in the Bahamas, 1979 births, American female hip hop musicians, Dance-pop musicians, Child pop musicians, Aaliyah, Dancers from Michigan, Swing Mob artists, Child marriage in the United States
Photo attribution: mika-photography.com, Own work