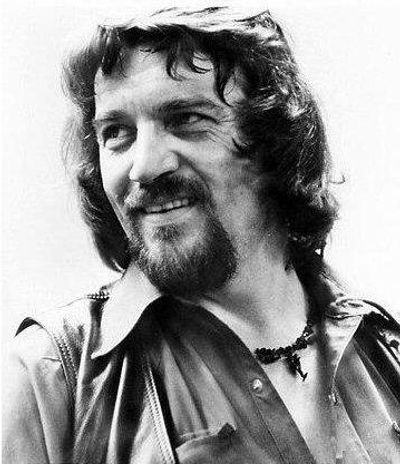 Littlefield, Texas, United States
---
About Waylon Jennings
---
Waylon Arnold Jennings (June 15, 1937 – February 13, 2002) was an American singer, songwriter, and musician. He is best known as one of the founding pioneers of the Outlaw Movement.
External Links:
Birth Chart and Planetary Positions of Waylon Jennings
---
Astrological portrait of Waylon Jennings
---
Here you will read about qualities of Waylon Jennings that may be familiar to you as well as a few that might seem new. Together the various features listed below, comprise an astrological portrait of Waylon Jennings as a unique person
For a more detailed analysis, check out Astro Reports.
How Waylon Jennings Appears to Others:
The Essence of Who Waylon Jennings Is:
Waylon Jennings's Emotions and Feelings:
How does Waylon Jennings Think and Communicate:
Waylon Jennings's Love and Romance:
Waylon Jennings's Drive and Ambition:
Current important phases/events in Waylon Jennings's life
---
Waylon Jennings's relationships
---
Astrological aspects and planetary data / tags for Waylon Jennings: Sun 24 Gemini, Moon 22 Virgo, Mercury 2 Gemini, Venus 8 Taurus, Mars 20 Scorpio, Jupiter 25 Capricorn, Saturn 4 Aries, Uranus 12 Taurus, Neptune 16 Virgo, Pluto 27 Cancer, Asc 13 Leo, Mc 5 Taurus, Moon Conjunct Neptune, Sun Quincunx Jupiter, Moon Trine Jupiter, Mercury Sextile Saturn, Sun Square Moon, Sun Semi Square Venus, Sun Semi Square Uranus, Moon Sesquiquadrate Venus, Moon Sextile Mars, Moon Sesquiquadrate Midheaven, Venus Conjunct Uranus, Venus Square Ascendant, Venus Conjunct Midheaven, Mars Sesquiquadrate Saturn, Jupiter Opposition Pluto, Saturn Semi Sextile Midheaven, Uranus Trine Neptune, Uranus Square Ascendant, Uranus Conjunct Midheaven
Categories related to Waylon Jennings: 20th-century male singers, Texas, 20th-century American pianists, American male pianists, American rock guitarists, A&M Records artists, Grammy Award winners, 20th-century American singers, RCA Victor artists, June 15 births, American people of Irish descent, American male bass guitarists, 20th-century American bass guitarists, Songwriters from Texas, Guitarists from Texas, Deaths from diabetes, MCA Records artists, American country guitarists, 2002 deaths, American male singer-songwriters, American rock bass guitarists, American country singer-songwriters, American radio DJs, American male actors, American rockabilly guitarists, Country musicians from Texas, American amputees, American country pianists, Arizona, Singers from Texas, Epic Records artists, Stockfisch Records artists, American people of Cherokee descent, American mandolinists, American people of Dutch descent, Songwriters from Arizona, Singers from Arizona, Guitarists from Arizona, Country musicians from Arizona, Country Music Hall of Fame inductees, American country bass guitarists, Musicians from Phoenix, 1937 births, The Highwaymen (country supergroup) members, Radio personalities from Texas, South Plains College alumni, The Dukes of Hazzard, People from Coolidge, People from Littlefield, American people of Comanche descent, Burials in Arizona, Jennings family
Photo attribution: Waylon_Jennings_RCA.jpg: RCA Records, This file was derived from:  Waylon Jennings RCA.jpg: