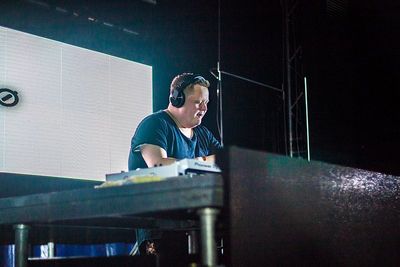 Kirkenes, Troms og Finnmark, Norway
---
About Ørjan Nilsen
---
Ørjan Nilsen (Norwegian pronunciation: [ˈø̀ːrjɑn ˈnɪ̀lsn̩]; born 14 June 1982) is a Norwegian producer and DJ ranked inside the Top 250 DJs in his genre by the annual DJ Mag Top 100 poll. His debut studio album In My Opinion was released in 2011, followed by No Saint Out of Me in 2013 and Prism in 2018. His discography features collaborations with Armin van Buuren, Cosmic Gate, Fingerling among others.
External Links:
Birth Chart and Planetary Positions of Ørjan Nilsen
---
Astrological portrait of Ørjan Nilsen
---
Here you will read about qualities of Ørjan Nilsen that may be familiar to you as well as a few that might seem new. Together the various features listed below, comprise an astrological portrait of Ørjan Nilsen as a unique person
For a more detailed analysis, check out Astro Reports.
How Ørjan Nilsen Appears to Others:
The Essence of Who Ørjan Nilsen Is:
Ørjan Nilsen's Emotions and Feelings:
How does Ørjan Nilsen Think and Communicate:
Ørjan Nilsen's Love and Romance:
Ørjan Nilsen's Drive and Ambition:
Current important phases/events in Ørjan Nilsen's life
---
Ørjan Nilsen's relationships
---
Astrological aspects and planetary data / tags for Ørjan Nilsen: Sun 23 Gemini, Moon 18 Pisces, Mercury 6 Gemini, Venus 16 Taurus, Mars 6 Libra, Jupiter 0 Scorpio, Saturn 15 Libra, Uranus 1 Sagittarius, Neptune 25 Sagittarius, Pluto 24 Libra, Sun Opposition Neptune, Sun Trine Pluto, Mercury Opposition Uranus, Mercury Trine Mars, Mercury Sesquiquadrate Pluto, Venus Quincunx Saturn, Jupiter Semi Sextile Uranus, Jupiter Conjunct Pluto, Saturn Semi Square Uranus, Neptune Sextile Pluto
Categories related to Ørjan Nilsen: Living people, June 14 births, Electronic dance music DJs, People from Sør-Varanger, 1982 births, Norwegian DJs, Armada Music artists, Norwegian house musicians, Norwegian trance musicians
Photo attribution: Tadeáš Bednarz, Own work