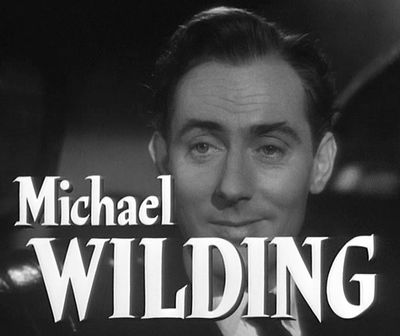 Wilding, Michael Howard Jr.
Santa Monica, California, United States
---
About Michael Wilding
---
Dame Elizabeth Rosemond Taylor DBE (February 27, 1932 – March 23, 2011) was an English-American actress, businesswoman, and humanitarian. She began her career as a child actress in the early 1940s, and was one of the most popular stars of classical Hollywood cinema in the 1950s. She continued her career successfully into the 1960s, and remained a well-known public figure for the rest of her life. In 1999, the American Film Institute named her the seventh-greatest female screen legend.
External Links:
Birth Chart and Planetary Positions of Michael Wilding
---
Astrological portrait of Michael Wilding
---
Here you will read about qualities of Michael Wilding that may be familiar to you as well as a few that might seem new. Together the various features listed below, comprise an astrological portrait of Michael Wilding as a unique person
For a more detailed analysis, check out Astro Reports.
How Michael Wilding Appears to Others:
The Essence of Who Michael Wilding Is:
Michael Wilding's Emotions and Feelings:
How does Michael Wilding Think and Communicate:
Michael Wilding's Love and Romance:
Michael Wilding's Drive and Ambition:
Current important phases/events in Michael Wilding's life
---
Michael Wilding's relationships
---
Astrological aspects and planetary data / tags for Michael Wilding: Sun 16 Capricorn, Moon 4 Libra, Mercury 1 Capricorn, Venus 2 Pisces, Mars 5 Pisces, Jupiter 10 Taurus, Saturn 26 Libra, Uranus 16 Cancer, Neptune 23 Libra, Pluto 22 Leo, Asc 12 Libra, Mc 13 Cancer, Sun Square Ascendant, Sun Opposition Uranus, Venus Conjunct Mars, Moon Square Mercury, Moon Quincunx Mars, Sun Semi Square Venus, Sun Opposition Midheaven, Moon Quincunx Venus, Mercury Sextile Venus, Venus Sesquiquadrate Uranus, Jupiter Quincunx Ascendant, Jupiter Sextile Midheaven, Saturn Conjunct Neptune, Saturn Sextile Pluto, Uranus Square Ascendant, Uranus Conjunct Midheaven, Neptune Sextile Pluto, Ascendant Square Midheaven
Categories related to Michael Wilding: LGBT rights activists from the United States, American television actresses, 20th-century American actresses, American film actresses, 21st-century American actresses, 2011 deaths, American soap opera actresses, American stage actresses, January 6 births, 21st-century English actresses, 20th-century English actresses, LGBT rights activists from England, Actresses from London, David di Donatello winners, Activists from California, 1932 births, HIV/AIDS activists, 1953 births, Actresses from California, British film actresses, British television actresses, Presidential Citizens Medal recipients, British Jews, Recipients of the Legion of Honour, Dames Commander of the Order of the British Empire, American Zionists, British stage actresses, Jewish activists, People from Hampstead, Actresses awarded British damehoods, People from Greater Los Angeles, Jewish American actresses, British soap opera actresses, Virginia Republicans, Skin cancer survivors, American autobiographers, English people of American descent, American art collectors, BAFTA fellows, Burials at Forest Lawn Memorial Park (Glendale), Silver Bear for Best Actress winners, Best Actress Academy Award winners, Best Drama Actress Golden Globe (film) winners, Former Christian Scientists, British autobiographers, Kennedy Center honorees, AFI Life Achievement Award recipients, Best British Actress BAFTA Award winners, Metro-Goldwyn-Mayer contract players, Spouses of Virginia politicians, Converts to Judaism from Christianity, British art collectors, American former Christians, Jewellery collectors, Screen Actors Guild Life Achievement Award, Cecil B. DeMille Award Golden Globe winners, Elizabeth Taylor, British former Christians, Converts to Reform Judaism, Jean Hersholt Humanitarian Award winners, People with scoliosis