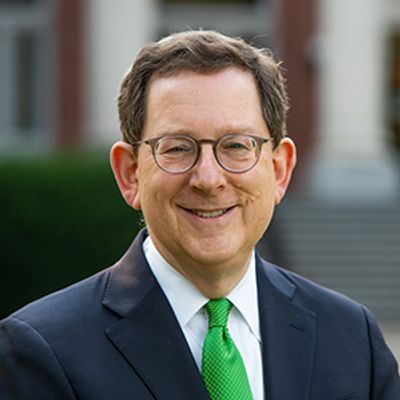 Schenectady, New York, United States
---
About Michael H. Schill
---
Michael H. Schill (born September 30, 1958) is the 18th President of the University of Oregon and a law professor at the University of Oregon School of Law. He is the former Dean and currently the Harry N. Wyatt Professor of Law Emeritus at the University of Chicago Law School. He was appointed President on April 14, 2015 by the University of Oregon Board of Trustees. He assumed the presidency on July 1, 2015 and was formally invested on June 1, 2016. Schill is the author of three books and numerous articles, and focuses his scholarship in the areas of real estate and housing policy. His casebook, Property, co-authored with Jesse Dukeminier, James Krier, Greg Alexander, and Lior Strahilevitz is the best-selling casebook used in American law schools.
External Links:
Birth Chart and Planetary Positions of Michael H. Schill
---
Astrological portrait of Michael H. Schill
---
Here you will read about qualities of Michael H. Schill that may be familiar to you as well as a few that might seem new. Together the various features listed below, comprise an astrological portrait of Michael H. Schill as a unique person
For a more detailed analysis, check out Astro Reports.
How Michael H. Schill Appears to Others:
The Essence of Who Michael H. Schill Is:
Michael H. Schill's Emotions and Feelings:
How does Michael H. Schill Think and Communicate:
Michael H. Schill's Love and Romance:
Michael H. Schill's Drive and Ambition:
Current important phases/events in Michael H. Schill's life
---
Michael H. Schill's relationships
---
Astrological aspects and planetary data / tags for Michael H. Schill: Sun 6 Libra, Moon 6 Taurus, Mercury 3 Libra, Venus 26 Virgo, Mars 1 Gemini, Jupiter 4 Scorpio, Saturn 20 Sagittarius, Uranus 15 Leo, Neptune 3 Scorpio, Pluto 3 Virgo, Mercury Conjunct Venus, Sun Conjunct Mercury, Mercury Trine Mars, Mercury Semi Sextile Jupiter, Mercury Semi Square Uranus, Mercury Semi Sextile Neptune, Mercury Semi Sextile Pluto, Mars Quincunx Jupiter, Mars Quincunx Neptune, Mars Square Pluto, Jupiter Semi Square Saturn, Jupiter Conjunct Neptune, Jupiter Sextile Pluto, Saturn Semi Square Neptune, Neptune Sextile Pluto
Categories related to Michael H. Schill: Living people, New York, September 30 births, Yale University alumni, American legal scholars, 1958 births, University of Pennsylvania Law School faculty, Law school deans, Presidents of the University of Oregon, University of Chicago faculty, People from Schenectady, UCLA School of Law faculty, Princeton School of Public and International Affairs alumni, Scholars of property law
Photo attribution: Jesse Summers, Own work