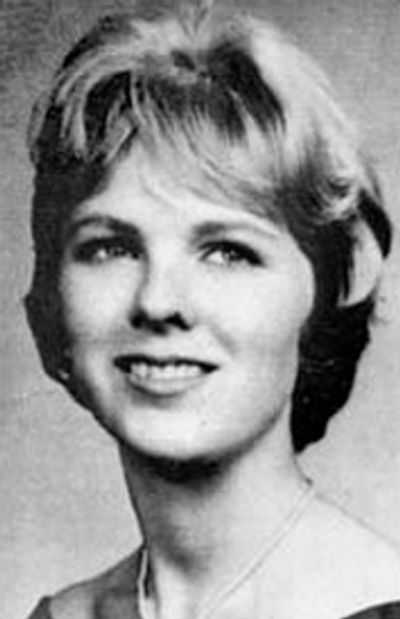 Forty Fort, Pennsylvania, United States
---
About Mary Jo Kopechne
---
Mary Jo Kopechne (/koʊˈpɛkni/; July 26, 1940 – July 18 or 19, 1969) was an American secretary, one of the campaign workers for Robert F. Kennedy's 1968 presidential campaign, a close team known as the Boiler Room Girls. In 1969, she died in a car accident on Chappaquiddick Island, while being driven by U.S. Senator Ted Kennedy.
External Links:
Birth Chart and Planetary Positions of Mary Jo Kopechne
---
Astrological portrait of Mary Jo Kopechne
---
Here you will read about qualities of Mary Jo Kopechne that may be familiar to you as well as a few that might seem new. Together the various features listed below, comprise an astrological portrait of Mary Jo Kopechne as a unique person
For a more detailed analysis, check out Astro Reports.
How Mary Jo Kopechne Appears to Others:
The Essence of Who Mary Jo Kopechne Is:
Mary Jo Kopechne's Emotions and Feelings:
How does Mary Jo Kopechne Think and Communicate:
Mary Jo Kopechne's Love and Romance:
Mary Jo Kopechne's Drive and Ambition:
Current important phases/events in Mary Jo Kopechne's life
---
Mary Jo Kopechne's relationships
---
Astrological aspects and planetary data / tags for Mary Jo Kopechne: Sun 3 Leo, Moon 25 Aries, Mercury 26 Cancer, Venus 28 Gemini, Mars 14 Leo, Jupiter 13 Taurus, Saturn 13 Taurus, Uranus 25 Taurus, Neptune 23 Virgo, Pluto 2 Leo, Asc 26 Libra, Mc 1 Leo, Mercury Square Ascendant, Moon Square Mercury, Moon Opposition Ascendant, Mercury Sextile Neptune, Sun Conjunct Pluto, Sun Conjunct Midheaven, Moon Sextile Venus, Moon Semi Sextile Uranus, Moon Quincunx Neptune, Mercury Semi Sextile Venus, Mercury Sextile Uranus, Mercury Conjunct Pluto, Mercury Conjunct Midheaven, Venus Semi Square Mars, Venus Semi Square Jupiter, Venus Semi Square Saturn, Venus Square Neptune, Venus Trine Ascendant, Mars Square Jupiter, Mars Square Saturn, Jupiter Conjunct Saturn, Uranus Trine Neptune, Uranus Quincunx Ascendant, Pluto Conjunct Midheaven, Ascendant Square Midheaven
Categories related to Mary Jo Kopechne: New Jersey, Washington, Pennsylvania, D.C., American Roman Catholics, 20th-century Roman Catholics, 1969 deaths, Deaths by drowning, July 26 births, American people of Polish descent, Catholics from Pennsylvania, D.C. Democrats, Burials in Pennsylvania, Catholics from New Jersey, 1940 births, 20th-century American women, People from Wilkes-Barre, Road incident deaths in Massachusetts, People from Berkeley Heights, Ted Kennedy, 20th-century American people, Caldwell University alumni, Secretaries, People from Georgetown (Washington, American political women