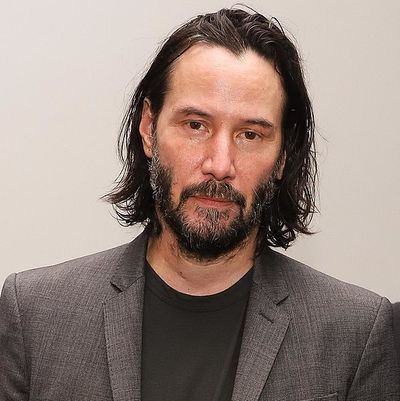 Beirut, Beyrouth, Lebanon
---
About Keanu Reeves
---
Keanu Charles Reeves (/kiˈɑːnuː/ kee-AH-noo; born September 2, 1964) is a Canadian[a] actor, author, comic book writer director and musician. Born in Beirut, Lebanon, Reeves grew up in Toronto. He began acting in theatre productions, and in television films before making his mainstream film debut in Youngblood (1986). Reeves gained recognition in his breakthrough role as Ted "Theodore" Logan in the science fiction comedy Bill & Ted's Excellent Adventure (1989). This was followed by a supporting role in Ron Howard's comedy Parenthood, 1991's Point Break, a sequel, Bill & Ted's Bogus Journey, and the independent drama My Own Private Idaho where playing a street hustler received critical praise for his performance. He had a supporting role in Bram Stoker's Dracula (1992), which was nominated for four Academy Awards.
External Links:
Birth Chart and Planetary Positions of Keanu Reeves
---
Astrological portrait of Keanu Reeves
---
Here you will read about qualities of Keanu Reeves that may be familiar to you as well as a few that might seem new. Together the various features listed below, comprise an astrological portrait of Keanu Reeves as a unique person
For a more detailed analysis, check out Astro Reports.
How Keanu Reeves Appears to Others:
The Essence of Who Keanu Reeves Is:
Keanu Reeves's Emotions and Feelings:
How does Keanu Reeves Think and Communicate:
Keanu Reeves's Love and Romance:
Keanu Reeves's Drive and Ambition:
Current important phases/events in Keanu Reeves's life
---
Keanu Reeves's relationships
---
Astrological aspects and planetary data / tags for Keanu Reeves: Sun 9 Virgo, Moon 16 Cancer, Mercury 9 Virgo, Venus 23 Cancer, Mars 21 Cancer, Jupiter 25 Taurus, Saturn 1 Pisces, Uranus 10 Virgo, Neptune 15 Scorpio, Pluto 13 Virgo, Asc 14 Virgo, Mc 13 Gemini, Sun Conjunct Ascendant, Sun Square Midheaven, Moon Sextile Pluto, Mercury Conjunct Uranus, Moon Trine Neptune, Venus Conjunct Mars, Moon Conjunct Mars, Sun Conjunct Mercury, Mercury Square Midheaven, Moon Sextile Ascendant, Sun Semi Square Venus, Sun Semi Square Mars, Sun Conjunct Uranus, Sun Conjunct Pluto, Moon Sesquiquadrate Saturn, Mercury Semi Square Venus, Mercury Conjunct Pluto, Mercury Conjunct Ascendant, Venus Sextile Jupiter, Venus Semi Square Uranus, Uranus Conjunct Pluto, Uranus Conjunct Ascendant, Uranus Square Midheaven, Neptune Sextile Pluto, Neptune Sextile Ascendant, Neptune Quincunx Midheaven, Pluto Conjunct Ascendant, Pluto Square Midheaven, Ascendant Square Midheaven
Categories related to Keanu Reeves: Living people, Naturalized citizens of Canada, Canadian people of English descent, Canadian male film actors, Canadian male television actors, Canadian film producers, September 2 births, Musicians from Toronto, Canadian male voice actors, Male actors from Ontario, 20th-century Canadian male actors, 21st-century Canadian male actors, Canadian people of Irish descent, Canadian documentary film producers, Male actors from Toronto, 1964 births, Science fiction fans, Canadian rock bass guitarists, Canadian people of American descent, Canadian philanthropists, 20th-century Canadian guitarists, 21st-century Canadian guitarists, Canadian spiritualists, Alternative rock bass guitarists, Canadian people of Portuguese descent, Grunge musicians, Male actors from Beirut, Canadian alternative rock musicians, Canadian male actors of Chinese descent, Canadian musicians of Chinese descent, Canadian people of Native Hawaiian descent, Canadian practitioners of Brazilian jiu-jitsu, Internet memes introduced in 2010
Photo attribution: Governo do Estado de São Paulo, Reunião com o ator norte-americano Keanu Reeves