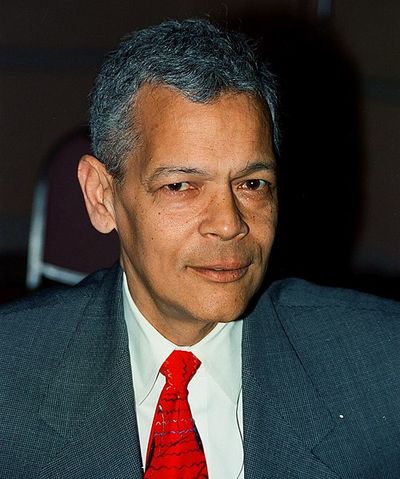 Nashville, Tennessee, United States
---
About Julian Bond
---
Horace Julian Bond (January 14, 1940 – August 15, 2015) was an American social activist and leader of the civil rights movement, politician, professor and writer. While he was a student at Morehouse College in Atlanta, Georgia, during the early 1960s, he helped establish the Student Nonviolent Coordinating Committee (SNCC). In 1971, he helped found the Southern Poverty Law Center in Montgomery, Alabama, and served as its first president for nearly a decade.
External Links:
Birth Chart and Planetary Positions of Julian Bond
---
Astrological portrait of Julian Bond
---
Here you will read about qualities of Julian Bond that may be familiar to you as well as a few that might seem new. Together the various features listed below, comprise an astrological portrait of Julian Bond as a unique person
For a more detailed analysis, check out Astro Reports.
How Julian Bond Appears to Others:
The Essence of Who Julian Bond Is:
Julian Bond's Emotions and Feelings:
How does Julian Bond Think and Communicate:
Julian Bond's Love and Romance:
Julian Bond's Drive and Ambition:
Current important phases/events in Julian Bond's life
---
Julian Bond's relationships
---
Astrological aspects and planetary data / tags for Julian Bond: Sun 23 Capricorn, Moon 20 Pisces, Mercury 12 Capricorn, Venus 25 Aquarius, Mars 7 Aries, Jupiter 3 Aries, Saturn 24 Aries, Uranus 18 Taurus, Neptune 25 Virgo, Pluto 1 Leo, Asc 19 Taurus, Mc 1 Aquarius, Sun Trine Neptune, Moon Opposition Neptune, Sun Trine Ascendant, Moon Sextile Uranus, Sun Sextile Moon, Moon Sextile Ascendant, Sun Semi Sextile Venus, Sun Square Saturn, Mercury Semi Square Venus, Venus Semi Square Mars, Venus Sextile Saturn, Venus Quincunx Neptune, Mars Conjunct Jupiter, Mars Semi Square Ascendant, Jupiter Semi Square Uranus, Jupiter Trine Pluto, Jupiter Semi Square Ascendant, Jupiter Sextile Midheaven, Saturn Quincunx Neptune, Uranus Conjunct Ascendant, Pluto Opposition Midheaven
Categories related to Julian Bond: 2015 deaths, Tennessee, Pennsylvania, Harvard University faculty, American television personalities, African-American state legislators in Georgia (U.S. state), Georgia (U.S. state) Democrats, Georgia (U.S. state) state senators, January 14 births, University of Virginia faculty, African-American television personalities, American University faculty and staff, American columnists, Writers from Tennessee, Members of the Georgia House of Representatives, 1940 births, Center for Economic and Policy Research, Activists for African-American civil rights, Morehouse College alumni, NAACP activists, Spingarn Medal winners, People from Bucks County, Politicians from Nashville, George School alumni, Writers from Georgia (U.S. state), 20th-century African-American activists, Southern Poverty Law Center, Student Nonviolent Coordinating Committee, People For the American Way people
Photo attribution: John Mathew Smith & www.celebrity-photos.com from Laurel Maryland, USA, Julian Bond