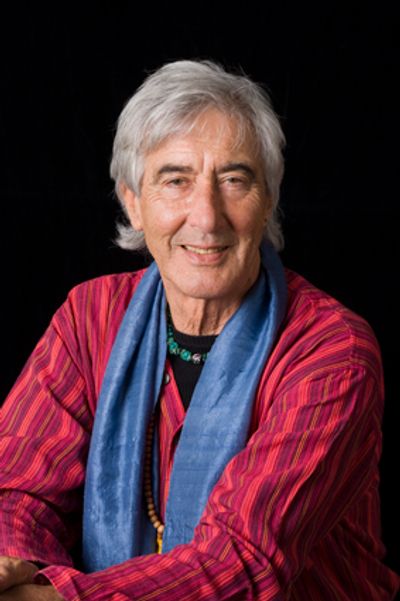 Kasson, Minnesota, United States
---
About José Argüelles
---
José Argüelles, born Joseph Anthony Arguelles (/ɑːrˈɡweɪ.ɪs/; January 24, 1939 – March 23, 2011), was a Mexican-American New Age author and artist. He was the co-founder (along with Lloydine Argüelles) of the Planet Art Network and the Foundation for the Law of Time. He held a Ph.D. in Art History and Aesthetics from the University of Chicago and taught at numerous colleges, including Princeton University, the University of California, Davis, the San Francisco Art Institute, and Evergreen State College. As one of the originators of the Earth Day concept (due in part to the influence of astrologer Dane Rudhyar), Argüelles founded the first Whole Earth Festival in 1970, at Davis, California. He is best known for his leading role in organizing the 1987 Harmonic Convergence, for inventing (with the assistance of his wife Lloydine) the perpetual Dreamspell calendar in 1990, and for the central role that he played in the emergence of the 2012 phenomenon. Towards the end of his life, Argüelles focused on issue of consciousness, elaborating the concept of a noosphere (based on the work of Teilhard de Chardin and Vladimir Vernadsky) as a global work of art. Specifically, he envisioned a "rainbow bridge" encircling the Earth.
External Links:
Birth Chart and Planetary Positions of José Argüelles
---
Astrological portrait of José Argüelles
---
Here you will read about qualities of José Argüelles that may be familiar to you as well as a few that might seem new. Together the various features listed below, comprise an astrological portrait of José Argüelles as a unique person
For a more detailed analysis, check out Astro Reports.
How José Argüelles Appears to Others:
The Essence of Who José Argüelles Is:
José Argüelles's Emotions and Feelings:
How does José Argüelles Think and Communicate:
José Argüelles's Love and Romance:
José Argüelles's Drive and Ambition:
Current important phases/events in José Argüelles's life
---
José Argüelles's relationships
---
Astrological aspects and planetary data / tags for José Argüelles: Sun 4 Aquarius, Moon 22 Pisces, Mercury 18 Capricorn, Venus 17 Sagittarius, Mars 27 Scorpio, Jupiter 5 Pisces, Saturn 12 Aries, Uranus 13 Taurus, Neptune 23 Virgo, Pluto 0 Leo, Asc 18 Leo, Mc 8 Taurus, Moon Opposition Neptune, Sun Square Midheaven, Sun Opposition Pluto, Mercury Quincunx Ascendant, Moon Trine Mars, Sun Semi Square Venus, Sun Semi Sextile Jupiter, Moon Semi Square Midheaven, Mercury Semi Sextile Venus, Mercury Semi Square Jupiter, Mercury Trine Uranus, Venus Trine Saturn, Venus Sesquiquadrate Pluto, Venus Trine Ascendant, Mars Sesquiquadrate Saturn, Mars Trine Pluto, Jupiter Sextile Midheaven, Saturn Semi Sextile Uranus, Uranus Square Ascendant, Uranus Conjunct Midheaven, Neptune Sesquiquadrate Midheaven
Categories related to José Argüelles: January 24 births, 2011 deaths, University of Chicago alumni, Minnesota, Writers from California, Princeton University faculty, American people of Mexican descent, People from Rochester, New Age spiritual leaders, Twin people from the United States, 1939 births, Writers from Minnesota, New Age writers, 20th-century apocalypticists, 21st-century apocalypticists, 2012 phenomenon believers
Photo attribution: Narumi Matsuo, photographer, Photo taken by Narumi Matsuo in Japan, 2009