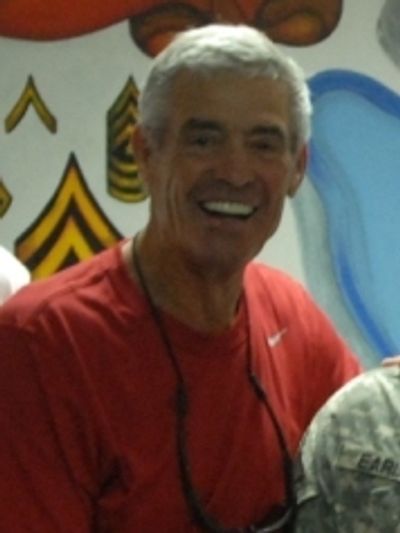 Glendale, California, United States
---
About Jim Mora
---
James Earnest Mora (born May 24, 1935) is a former American football coach who was the head coach of the New Orleans Saints and Indianapolis Colts of the National Football League (NFL). His tenure with the Saints spanned 11 seasons and he coached the Colts for four seasons. Mora also coached the Philadelphia/Baltimore Stars of the United States Football League (USFL) during its three years of existence and led the team to all three championship games, winning two.
Birth Chart and Planetary Positions of Jim Mora
---
Astrological portrait of Jim Mora
---
Here you will read about qualities of Jim Mora that may be familiar to you as well as a few that might seem new. Together the various features listed below, comprise an astrological portrait of Jim Mora as a unique person
For a more detailed analysis, check out Astro Reports.
How Jim Mora Appears to Others:
The Essence of Who Jim Mora Is:
Jim Mora's Emotions and Feelings:
How does Jim Mora Think and Communicate:
Jim Mora's Love and Romance:
Jim Mora's Drive and Ambition:
Current important phases/events in Jim Mora's life
---
Jim Mora's relationships
---
Astrological aspects and planetary data / tags for Jim Mora: Sun 2 Gemini, Moon 25 Aquarius, Mercury 25 Gemini, Venus 14 Cancer, Mars 6 Libra, Jupiter 16 Scorpio, Saturn 9 Pisces, Uranus 3 Taurus, Neptune 11 Virgo, Pluto 24 Cancer, Asc 9 Virgo, Mc 7 Gemini, Sun Trine Mars, Moon Trine Mercury, Sun Semi Sextile Uranus, Sun Conjunct Midheaven, Moon Quincunx Pluto, Mercury Semi Sextile Pluto, Venus Trine Jupiter, Venus Sextile Neptune, Mars Trine Midheaven, Saturn Opposition Neptune, Saturn Sesquiquadrate Pluto, Saturn Opposition Ascendant, Saturn Square Midheaven, Neptune Semi Square Pluto, Neptune Conjunct Ascendant, Neptune Square Midheaven, Pluto Semi Square Ascendant, Pluto Semi Square Midheaven, Ascendant Square Midheaven
Categories related to Jim Mora: Living people, California, May 24 births, United States Marines, Louisiana, National Football League announcers, Sportspeople from Seattle, New England Patriots coaches, Sportspeople from Glendale, Distinguished Eagle Scouts, UCLA Bruins football coaches, Sportspeople from New Orleans, Seattle Seahawks coaches, Colorado Buffaloes football coaches, Stanford Cardinal football coaches, Washington Huskies football coaches, United States Football League coaches, Indianapolis Colts head coaches, New Orleans Saints head coaches, 1935 births, Occidental Tigers football coaches, Occidental Tigers football players, People from Destrehan
Photo attribution: Pvt. Andrew SlovenskySmall RSS Icon, http://www.dvidshub.net/image/424219/four-nfl-head-coaches-visit-troops-kuwait-and-iraq#.UQ2kXWdHo1A