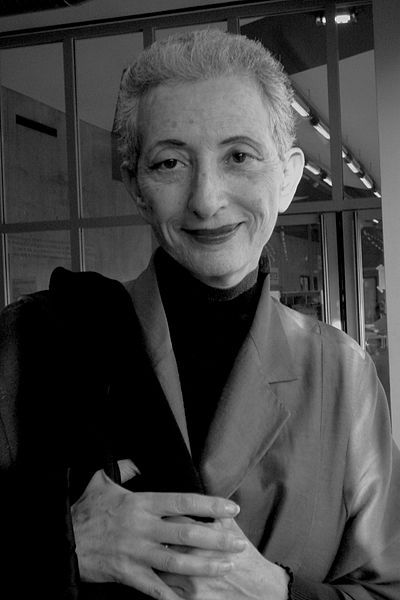 ---
About Hélène Cixous
---
Hélène Cixous (/sɪkˈsuː/; French: [siksu]; born 5 June 1937) is a professor, French feminist writer, poet, playwright, philosopher, literary critic and rhetorician. Cixous is best known for her article "The Laugh of the Medusa", which established her as one of the early thinkers in post-structural feminism. She founded the first centre of feminist studies at a European university at the Centre universitaire de Vincennes of the University of Paris (today's University of Paris VIII).
External Links:
Birth Chart and Planetary Positions of Hélène Cixous
---
Astrological portrait of Hélène Cixous
---
Here you will read about qualities of Hélène Cixous that may be familiar to you as well as a few that might seem new. Together the various features listed below, comprise an astrological portrait of Hélène Cixous as a unique person
For a more detailed analysis, check out Astro Reports.
How Hélène Cixous Appears to Others:
The Essence of Who Hélène Cixous Is:
Hélène Cixous's Emotions and Feelings:
How does Hélène Cixous Think and Communicate:
Hélène Cixous's Love and Romance:
Hélène Cixous's Drive and Ambition:
Current important phases/events in Hélène Cixous's life
---
Hélène Cixous's relationships
---
Astrological aspects and planetary data / tags for Hélène Cixous: Sun 14 Gemini, Moon 24 Aries, Mercury 20 Taurus, Venus 0 Taurus, Mars 22 Scorpio, Jupiter 26 Capricorn, Saturn 3 Aries, Uranus 11 Taurus, Neptune 16 Virgo, Pluto 27 Cancer, Asc 13 Cancer, Mc 27 Pisces, Moon Conjunct Venus, Sun Square Neptune, Moon Square Jupiter, Moon Square Pluto, Mercury Opposition Mars, Moon Quincunx Mars, Sun Semi Square Venus, Sun Sesquiquadrate Jupiter, Sun Semi Square Pluto, Sun Semi Sextile Ascendant, Mercury Semi Square Saturn, Mercury Trine Neptune, Venus Square Jupiter, Venus Sesquiquadrate Neptune, Venus Square Pluto, Mars Sextile Jupiter, Mars Trine Pluto, Mars Trine Midheaven, Jupiter Opposition Pluto, Jupiter Sextile Midheaven, Saturn Conjunct Midheaven, Uranus Trine Neptune, Uranus Sextile Ascendant, Uranus Semi Square Midheaven, Neptune Sextile Ascendant, Pluto Trine Midheaven
Categories related to Hélène Cixous: Living people, French literary critics, 20th-century French women writers, 21st-century French women writers, Jewish feminists, French Jews, Feminist studies scholars, June 5 births, Cornell University faculty, Women critics, Continental philosophers, Poststructuralists, Jewish philosophers, Jewish writers, University of Paris faculty, French people of Algerian-Jewish descent, French women novelists, Postmodern feminists, 20th-century French philosophers, French feminists, French women philosophers, People from Oran, Commandeurs of the Ordre des Arts et des Lettres, 21st-century French philosophers, Feminist theorists, Prix Médicis winners, Algerian writers, Algerian women writers, Deconstruction, European Graduate School faculty, 1937 births, French people of German-Jewish descent, French literary theorists, Philosophers of sexuality, Rhetoricians, Women philosophers
Photo attribution: Claude TRUONG-NGOC, Own work