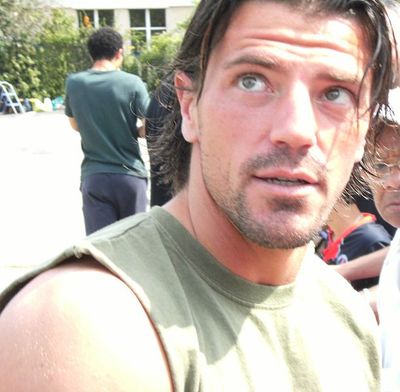 Le Puy-en-Velay, Auvergne-Rhône-Alpes, France
---
About Grégory Coupet
---
Grégory Coupet (born 31 December 1972) is French former professional footballer who played as a goalkeeper. Throughout his playing career, he represented Saint-Étienne, Lyon, Atlético Madrid and Paris Saint-Germain, as well as the France national team. He holds the record for most Ligue 1 titles won (seven), along with Hervé Revelli and Jean-Michel Larqué of Saint-Étienne, as well as Thiago Silva and Marco Verratti of Paris Saint–Germain, and his own club teammates, Juninho and Sidney Govou, of Lyon.
External Links:
Birth Chart and Planetary Positions of Grégory Coupet
---
Astrological portrait of Grégory Coupet
---
Here you will read about qualities of Grégory Coupet that may be familiar to you as well as a few that might seem new. Together the various features listed below, comprise an astrological portrait of Grégory Coupet as a unique person
For a more detailed analysis, check out Astro Reports.
How Grégory Coupet Appears to Others:
The Essence of Who Grégory Coupet Is:
Grégory Coupet's Emotions and Feelings:
How does Grégory Coupet Think and Communicate:
Grégory Coupet's Love and Romance:
Grégory Coupet's Drive and Ambition:
Current important phases/events in Grégory Coupet's life
---
Grégory Coupet's relationships
---
Astrological aspects and planetary data / tags for Grégory Coupet: Sun 10 Capricorn, Moon 27 Scorpio, Mercury 24 Sagittarius, Venus 16 Sagittarius, Mars 0 Sagittarius, Jupiter 17 Capricorn, Saturn 15 Gemini, Uranus 22 Libra, Neptune 6 Sagittarius, Pluto 4 Libra, Asc 26 Cancer, Mc 7 Aries, Moon Trine Ascendant, Sun Square Midheaven, Moon Conjunct Mars, Mercury Quincunx Ascendant, Sun Semi Square Moon, Mercury Sextile Uranus, Venus Semi Sextile Jupiter, Venus Opposition Saturn, Mars Semi Square Jupiter, Mars Conjunct Neptune, Mars Sextile Pluto, Mars Trine Ascendant, Jupiter Quincunx Saturn, Jupiter Square Uranus, Uranus Semi Square Neptune, Uranus Square Ascendant, Neptune Sextile Pluto, Neptune Trine Midheaven, Pluto Opposition Midheaven
Categories related to Grégory Coupet: Living people, December 31 births, La Liga players, Association football goalkeepers, Atlético Madrid footballers, Ligue 1 players, Expatriate footballers in Spain, 1972 births, French footballers, Paris Saint-Germain F.C. players, France international footballers, AS Saint-Étienne players, Olympique Lyonnais players, French expatriate sportspeople in Spain, Sportspeople from Haute-Loire, People from Le Puy-en-Velay, 2001 FIFA Confederations Cup players, 2002 FIFA World Cup players, 2003 FIFA Confederations Cup players, 2006 FIFA World Cup players, UEFA Euro 2004 players, UEFA Euro 2008 players, FIFA Confederations Cup-winning players
Photo attribution: psgmag.net, Grégory Coupet