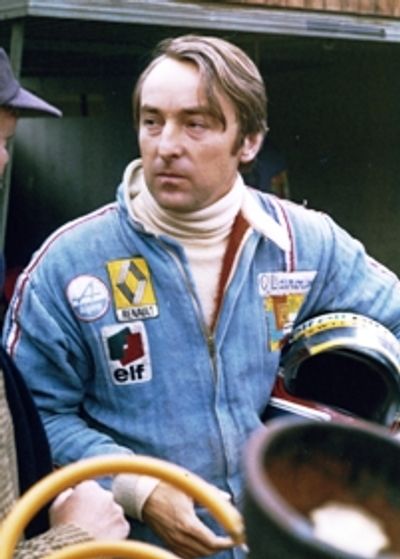 Lyon, Auvergne-Rhône-Alpes, France
---
About Gérard Larrousse
---
Gérard Gilles Marie Armand Larrousse (born 23 May 1940) is a former sports car racing, rallying and Formula One driver from France. After the end of his career as racing car driver, he continued to be involved in Formula One as a team manager for Renault. He later founded and ran his own Formula One team, Larrousse, from 1987 to 1994.
External Links:
Birth Chart and Planetary Positions of Gérard Larrousse
---
Astrological portrait of Gérard Larrousse
---
Here you will read about qualities of Gérard Larrousse that may be familiar to you as well as a few that might seem new. Together the various features listed below, comprise an astrological portrait of Gérard Larrousse as a unique person
For a more detailed analysis, check out Astro Reports.
How Gérard Larrousse Appears to Others:
The Essence of Who Gérard Larrousse Is:
Gérard Larrousse's Emotions and Feelings:
How does Gérard Larrousse Think and Communicate:
Gérard Larrousse's Love and Romance:
Gérard Larrousse's Drive and Ambition:
Current important phases/events in Gérard Larrousse's life
---
Gérard Larrousse's relationships
---
Astrological aspects and planetary data / tags for Gérard Larrousse: Sun 2 Gemini, Moon 2 Capricorn, Mercury 5 Gemini, Venus 10 Cancer, Mars 4 Cancer, Jupiter 1 Taurus, Saturn 8 Taurus, Uranus 22 Taurus, Neptune 22 Virgo, Pluto 0 Leo, Asc 5 Capricorn, Mc 4 Scorpio, Mercury Quincunx Midheaven, Sun Quincunx Moon, Moon Sextile Midheaven, Moon Trine Jupiter, Venus Conjunct Mars, Moon Conjunct Ascendant, Sun Quincunx Midheaven, Mercury Quincunx Ascendant, Sun Conjunct Mercury, Moon Opposition Mars, Moon Quincunx Mercury, Sun Semi Sextile Mars, Sun Semi Sextile Jupiter, Sun Sextile Pluto, Moon Quincunx Pluto, Mercury Semi Sextile Mars, Venus Sextile Saturn, Venus Semi Square Uranus, Venus Opposition Ascendant, Mars Sextile Jupiter, Mars Sextile Saturn, Mars Opposition Ascendant, Mars Trine Midheaven, Jupiter Conjunct Saturn, Jupiter Square Pluto, Jupiter Trine Ascendant, Jupiter Opposition Midheaven, Saturn Sesquiquadrate Neptune, Saturn Trine Ascendant, Saturn Opposition Midheaven, Uranus Trine Neptune, Uranus Sesquiquadrate Ascendant, Pluto Square Midheaven, Ascendant Sextile Midheaven
Categories related to Gérard Larrousse: Living people, May 23 births, European Formula Two Championship drivers, 24 Hours of Le Mans drivers, World Sportscar Championship drivers, 24 Hours of Spa drivers, Formula One people stubs, 1940 births, French racing drivers, French auto racing biography stubs, French rally drivers, 12 Hours of Sebring drivers, 24 Hours of Le Mans winning drivers, Sportspeople from Lyon, Formula One team owners, Renault people, French Formula One drivers, 12 Hours of Reims drivers, Silvio Moser Racing Team Formula One drivers
Photo attribution: Eddi Laumanns aka RX-Guru, Own work