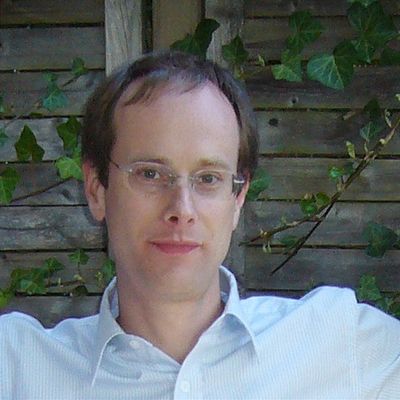 Cologne, North Rhine-Westphalia, Germany
---
About Florian Goebel
---
Karl Florian Goebel (18 October 1972 — 10 September 2008) was a German astrophysicist attached to the Max Planck Institute for Physics in Munich. He had also been a member of DESY, a German-based research center that develops and runs several particle accelerators and detectors, most notably the ZEUS project.
External Links:
Birth Chart and Planetary Positions of Florian Goebel
---
Astrological portrait of Florian Goebel
---
Here you will read about qualities of Florian Goebel that may be familiar to you as well as a few that might seem new. Together the various features listed below, comprise an astrological portrait of Florian Goebel as a unique person
For a more detailed analysis, check out Astro Reports.
How Florian Goebel Appears to Others:
The Essence of Who Florian Goebel Is:
Florian Goebel's Emotions and Feelings:
How does Florian Goebel Think and Communicate:
Florian Goebel's Love and Romance:
Florian Goebel's Drive and Ambition:
Current important phases/events in Florian Goebel's life
---
Florian Goebel's relationships
---
Astrological aspects and planetary data / tags for Florian Goebel: Sun 25 Libra, Moon 29 Aquarius, Mercury 13 Scorpio, Venus 15 Virgo, Mars 11 Libra, Jupiter 2 Capricorn, Saturn 20 Gemini, Uranus 19 Libra, Neptune 3 Sagittarius, Pluto 2 Libra, Sun Trine Saturn, Sun Conjunct Uranus, Mercury Sextile Venus, Jupiter Semi Sextile Neptune, Jupiter Square Pluto, Saturn Trine Uranus, Uranus Semi Square Neptune, Neptune Sextile Pluto
Categories related to Florian Goebel: Fulbright Scholars, 2008 deaths, Accidental deaths from falls, 1972 births, October 18 births, German astrophysicists, Accidental deaths in Spain
Photo attribution: Florian's mother, Annette Goebel., Florian's mother took this picture in June 2008. She sent this picture by email to me (as representative of the Major Atmospheric Gamma-ray Imaging Cherenkov telescopes Collaboration outreach group) in order to use the picture of Florian for the wikipage on his memory