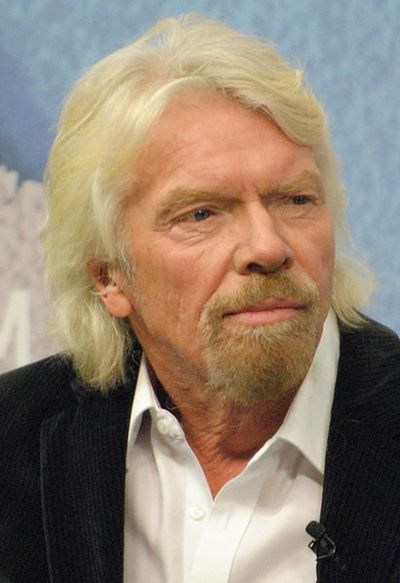 London, England, United Kingdom
---
About Eva-Deia Branson
---
Sir Richard Charles Nicholas Branson (born 18 July 1950) is an English business magnate, investor, author and former philanthropist. In the 1970s he founded the Virgin Group, which today controls more than 400 companies in various fields.
External Links:
Birth Chart and Planetary Positions of Eva-Deia Branson
---
Astrological portrait of Eva-Deia Branson
---
Here you will read about qualities of Eva-Deia Branson that may be familiar to you as well as a few that might seem new. Together the various features listed below, comprise an astrological portrait of Eva-Deia Branson as a unique person
For a more detailed analysis, check out Astro Reports.
How Eva-Deia Branson Appears to Others:
The Essence of Who Eva-Deia Branson Is:
Eva-Deia Branson's Emotions and Feelings:
How does Eva-Deia Branson Think and Communicate:
Eva-Deia Branson's Love and Romance:
Eva-Deia Branson's Drive and Ambition:
Current important phases/events in Eva-Deia Branson's life
---
Eva-Deia Branson's relationships
---
Astrological aspects and planetary data / tags for Eva-Deia Branson: Sun 0 Pisces, Moon 10 Pisces, Mercury 4 Aquarius, Venus 28 Pisces, Mars 29 Pisces, Jupiter 15 Leo, Saturn 4 Sagittarius, Uranus 14 Aries, Neptune 7 Pisces, Pluto 14 Capricorn, Asc 24 Leo, Mc 11 Taurus, Moon Conjunct Neptune, Moon Sextile Midheaven, Venus Conjunct Mars, Mercury Sextile Saturn, Sun Semi Sextile Mars, Sun Square Saturn, Sun Semi Square Uranus, Sun Conjunct Neptune, Sun Semi Square Pluto, Venus Sesquiquadrate Jupiter, Venus Semi Square Midheaven, Mars Sesquiquadrate Jupiter, Mars Trine Saturn, Jupiter Trine Uranus, Jupiter Quincunx Pluto, Jupiter Square Midheaven, Saturn Square Neptune, Uranus Square Pluto, Pluto Trine Midheaven
Categories related to Eva-Deia Branson: 1950 births, Living people, 2015 births, English non-fiction writers, London, Knights Bachelor, Writers from London, February 19 births, Businesspeople from London, Businesspeople in aviation, People with dyslexia, Giving Pledgers, 21st-century philanthropists, English autobiographers, English billionaires, English philanthropists, 20th-century English criminals, English male non-fiction writers, 21st-century English writers, Squatters, English chief executives, Formula One team owners, 20th-century English writers, English company founders, British music industry executives, Space advocates, Businesspeople awarded knighthoods, Segrave Trophy recipients, British people of Indian descent, People in the space industry, People educated at Stowe School, Britannia Trophy winners, British technology company founders, English investors, English aviators, Rugby league chairmen and investors, 21st-century British businesspeople, People from Blackheath, 20th-century British businesspeople, Formula E team owners, English balloonists, Virgin Group people, British aerospace businesspeople
Photo attribution: Chatham House, https://www.flickr.com/photos/chathamhouse/16528067458/