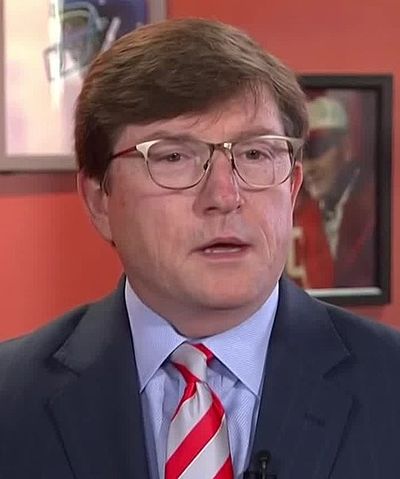 Pascagoula, Mississippi, United States
---
About David Baria
---
David Wayne Baria (born December 4, 1962) is an American politician, attorney, and former contractor. A trial lawyer by trade, Baria was a Democratic member of the Mississippi House of Representatives representing the 122nd district until the end of the 2019 legislative session. He also served as the House Minority Leader. Baria was a member of the Mississippi Senate before he was elected to the retiring J. P. Compretta's seat in the Mississippi House of Representatives. Baria was the Democratic nominee for the 2018 regular U.S. Senate election in Mississippi.
External Links:
Birth Chart and Planetary Positions of David Baria
---
Astrological portrait of David Baria
---
Here you will read about qualities of David Baria that may be familiar to you as well as a few that might seem new. Together the various features listed below, comprise an astrological portrait of David Baria as a unique person
For a more detailed analysis, check out Astro Reports.
How David Baria Appears to Others:
The Essence of Who David Baria Is:
David Baria's Emotions and Feelings:
How does David Baria Think and Communicate:
David Baria's Love and Romance:
David Baria's Drive and Ambition:
Current important phases/events in David Baria's life
---
David Baria's relationships
---
Astrological aspects and planetary data / tags for David Baria: Sun 12 Sagittarius, Moon 12 Pisces, Mercury 17 Sagittarius, Venus 12 Scorpio, Mars 22 Leo, Jupiter 4 Pisces, Saturn 7 Aquarius, Uranus 5 Virgo, Neptune 14 Scorpio, Pluto 12 Virgo, Sun Square Pluto, Sun Conjunct Mercury, Sun Semi Sextile Venus, Mercury Trine Mars, Venus Square Saturn, Venus Conjunct Neptune, Venus Sextile Pluto, Jupiter Opposition Uranus, Saturn Quincunx Uranus, Uranus Conjunct Pluto, Neptune Sextile Pluto
Categories related to David Baria: Living people, Mississippi, 21st-century American politicians, December 4 births, Candidates in the 2018 United States elections, All NPOV disputes, Mississippi state senators, Members of the Mississippi House of Representatives, Mississippi Democrats, University of Southern Mississippi alumni, 1962 births, University of Mississippi School of Law alumni, People from Pascagoula, NPOV disputes from July 2018
Photo attribution: MSNBC, YouTube: Mississippi Democrats: This State Is Ready For Someone Like Me | Morning Joe | MSNBC – View/save archived versions on archive.org and archive.today