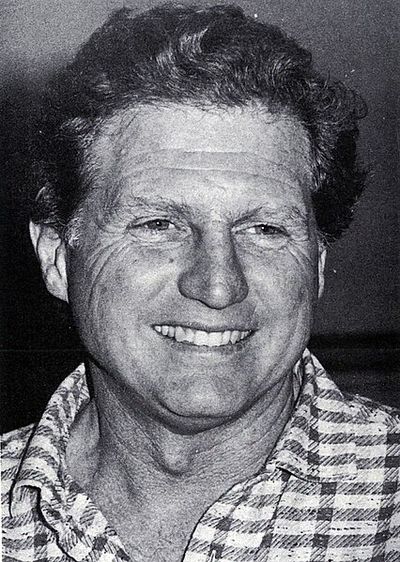 Deïr el Qamar, Mont-Liban, Lebanon
---
About Dany Chamoun
---
Dany Chamoun (Arabic: داني شمعون; 26 August 1934 – 21 October 1990) was a prominent Lebanese politician. A Maronite Christian, the younger son of former President Camille Chamoun and brother of Dory Chamoun, Chamoun was also a politician in his own right.
Birth Chart and Planetary Positions of Dany Chamoun
---
Astrological portrait of Dany Chamoun
---
Here you will read about qualities of Dany Chamoun that may be familiar to you as well as a few that might seem new. Together the various features listed below, comprise an astrological portrait of Dany Chamoun as a unique person
For a more detailed analysis, check out Astro Reports.
How Dany Chamoun Appears to Others:
The Essence of Who Dany Chamoun Is:
Dany Chamoun's Emotions and Feelings:
How does Dany Chamoun Think and Communicate:
Dany Chamoun's Love and Romance:
Dany Chamoun's Drive and Ambition:
Current important phases/events in Dany Chamoun's life
---
Dany Chamoun's relationships
---
Astrological aspects and planetary data / tags for Dany Chamoun: Sun 2 Virgo, Moon 24 Pisces, Mercury 2 Virgo, Venus 10 Leo, Mars 27 Cancer, Jupiter 20 Libra, Saturn 24 Aquarius, Uranus 1 Taurus, Neptune 11 Virgo, Pluto 25 Cancer, Sun Trine Uranus, Sun Conjunct Mercury, Mercury Trine Uranus, Venus Semi Sextile Neptune, Mars Square Uranus, Mars Semi Square Neptune, Mars Conjunct Pluto, Jupiter Trine Saturn, Jupiter Square Pluto, Saturn Quincunx Pluto, Neptune Semi Square Pluto
Categories related to Dany Chamoun: August 26 births, 1990 deaths, Children of national leaders, Government ministers of Lebanon, People from Chouf District, Assassinated Lebanese politicians, Lebanese Maronites, People murdered in Lebanon, People of the Lebanese Civil War, Candidates for President of Lebanon, Warlords, 1934 births, Deaths by firearm in Lebanon, Lebanese anti-Syrian activists, Terrorism deaths in Lebanon, National Liberal Party (Lebanon) politicians, Chamoun family
Photo attribution: The Institute of Lebanese Contemporary Studies, https://archive.org/details/al.tarieq.ila.al.qasr