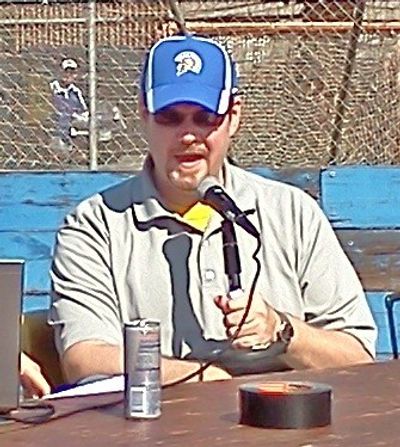 Chicago, Illinois, United States
---
About Damon Bruce
---
Damon Matthew Bruce (born March 25, 1975) is an American sports radio host who currently hosts The Damon Bruce Show on KGMZ-FM "95.7 the Game" in San Francisco, California. An Indiana University Bloomington graduate, Bruce began his radio career in the late 1990s as a producer with KNBR in San Francisco. He later hosted Sports Overnight America and became a reporter for the ESPN Radio and Sporting News Radio networks. After stints in Columbus, Ohio and Fort Wayne, Indiana, Bruce re-joined KNBR 680 in 2005 to host Sportsphone 680. From 2010 to 2014, Bruce hosted an afternoon talk show on KNBR's sister station KTCT "KNBR 1050" and joined CBS Sports Radio in 2013. Bruce also hosted pre-game and post-game shows for KNBR coverage of San Francisco 49ers and San Francisco Giants games. At the end of March 2014, he joined 95.7 the Game as the weekday late afternoon host.
External Links:
Birth Chart and Planetary Positions of Damon Bruce
---
Astrological portrait of Damon Bruce
---
Here you will read about qualities of Damon Bruce that may be familiar to you as well as a few that might seem new. Together the various features listed below, comprise an astrological portrait of Damon Bruce as a unique person
For a more detailed analysis, check out Astro Reports.
How Damon Bruce Appears to Others:
The Essence of Who Damon Bruce Is:
Damon Bruce's Emotions and Feelings:
How does Damon Bruce Think and Communicate:
Damon Bruce's Love and Romance:
Damon Bruce's Drive and Ambition:
Current important phases/events in Damon Bruce's life
---
Damon Bruce's relationships
---
Astrological aspects and planetary data / tags for Damon Bruce: Sun 4 Aries, Moon 9 Virgo, Mercury 13 Pisces, Venus 7 Taurus, Mars 16 Aquarius, Jupiter 1 Aries, Saturn 12 Cancer, Uranus 1 Scorpio, Neptune 11 Sagittarius, Pluto 7 Libra, Sun Quincunx Uranus, Sun Conjunct Jupiter, Sun Opposition Pluto, Mercury Square Neptune, Mercury Trine Saturn, Sun Semi Square Mars, Venus Quincunx Pluto, Mars Semi Square Jupiter, Jupiter Quincunx Uranus, Saturn Quincunx Neptune, Saturn Square Pluto, Neptune Sextile Pluto
Categories related to Damon Bruce: Living people, New York, Indiana University Bloomington alumni, March 25 births, American sports radio personalities, American sports announcers, Radio personalities from San Francisco, Radio personalities from Chicago, People from Schenectady, 1975 births, Iona College (New York) alumni, Radio personalities from Ohio, Radio personalities from Indiana
Photo attribution: Lpdrew, Own work