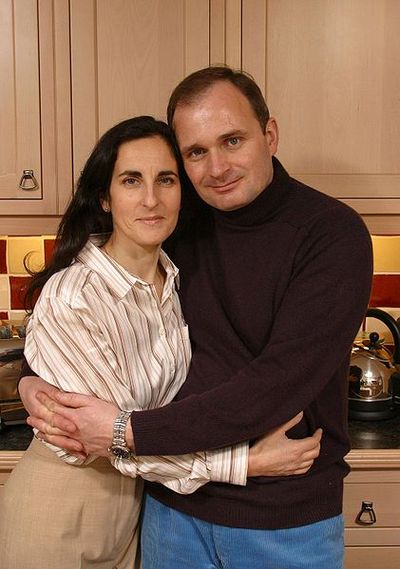 Shardlow, England, United Kingdom
---
About Charles Ingram
---
Charles William Ingram (born 6 August 1963) is a former British Army major who gained infamy for his appearance on the television game show Who Wants to Be a Millionaire? In episodes recorded in September 2001, Ingram correctly answered fifteen questions to win the show's maximum prize of £1 million, but was denied the winnings due to suspicion of cheating. Following a lengthy trial at Southwark Crown Court, Ingram was convicted on a single count of procuring the execution of a valuable security by deception. He was subsequently convicted of an unrelated offence involving insurance fraud in 2003, and ordered to resign his commission as a major by the Army Board.
External Links:
Birth Chart and Planetary Positions of Charles Ingram
---
Astrological portrait of Charles Ingram
---
Here you will read about qualities of Charles Ingram that may be familiar to you as well as a few that might seem new. Together the various features listed below, comprise an astrological portrait of Charles Ingram as a unique person
For a more detailed analysis, check out Astro Reports.
How Charles Ingram Appears to Others:
The Essence of Who Charles Ingram Is:
Charles Ingram's Emotions and Feelings:
How does Charles Ingram Think and Communicate:
Charles Ingram's Love and Romance:
Charles Ingram's Drive and Ambition:
Current important phases/events in Charles Ingram's life
---
Charles Ingram's relationships
---
Astrological aspects and planetary data / tags for Charles Ingram: Sun 13 Leo, Moon 26 Aquarius, Mercury 4 Virgo, Venus 6 Leo, Mars 6 Libra, Jupiter 19 Aries, Saturn 20 Aquarius, Uranus 4 Virgo, Neptune 12 Scorpio, Pluto 10 Virgo, Mercury Conjunct Uranus, Sun Conjunct Venus, Sun Square Neptune, Mercury Semi Sextile Venus, Mercury Semi Sextile Mars, Mercury Sesquiquadrate Jupiter, Mercury Conjunct Pluto, Venus Sextile Mars, Mars Sesquiquadrate Saturn, Jupiter Sextile Saturn, Jupiter Sesquiquadrate Uranus, Uranus Conjunct Pluto, Neptune Sextile Pluto
Categories related to Charles Ingram: Living people, August 6 births, 1963 births, Who Wants to Be a Millionaire?, 21st-century English criminals, British writers, Alumni of Cranfield University, English fraudsters, Mensans, Cheating in sports, Entertainment scandals, Contestants on British game shows, British male criminals, British people convicted of fraud, Royal Engineers officers, Television controversies in the United Kingdom, Criminals from Derbyshire, People from Shardlow, People educated at Oswestry School, 2001 controversies
Photo attribution: Threaders at English Wikipedia, Transferred from en.wikipedia to Commons.