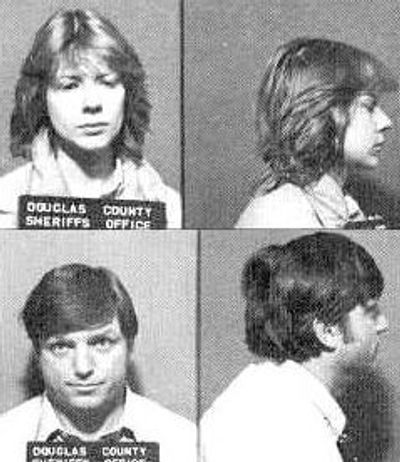 Stockton, California, United States
---
About Charlene Gallego
---
Gerald Armond Gallego (July 19, 1946 – July 18, 2002) and Charlene Adell Gallego (née Williams; born October 10, 1956) are two American serial killers who terrorized Sacramento, California between 1978 and 1980. They murdered ten victims, mostly teenagers, most of whom they kept as sex slaves before killing them.
External Links:
Birth Chart and Planetary Positions of Charlene Gallego
---
Astrological portrait of Charlene Gallego
---
Here you will read about qualities of Charlene Gallego that may be familiar to you as well as a few that might seem new. Together the various features listed below, comprise an astrological portrait of Charlene Gallego as a unique person
For a more detailed analysis, check out Astro Reports.
How Charlene Gallego Appears to Others:
The Essence of Who Charlene Gallego Is:
Charlene Gallego's Emotions and Feelings:
How does Charlene Gallego Think and Communicate:
Charlene Gallego's Love and Romance:
Charlene Gallego's Drive and Ambition:
Current important phases/events in Charlene Gallego's life
---
Charlene Gallego's relationships
---
Astrological aspects and planetary data / tags for Charlene Gallego: Sun 26 Libra, Moon 29 Aries, Mercury 11 Libra, Venus 15 Virgo, Mars 13 Pisces, Jupiter 21 Virgo, Saturn 0 Sagittarius, Uranus 6 Leo, Neptune 0 Scorpio, Pluto 29 Leo, Asc 27 Aquarius, Mc 11 Sagittarius, Moon Opposition Neptune, Sun Opposition Moon, Sun Trine Ascendant, Moon Quincunx Saturn, Moon Trine Pluto, Moon Sextile Ascendant, Mercury Sextile Midheaven, Sun Sesquiquadrate Mars, Sun Conjunct Neptune, Sun Sextile Pluto, Sun Semi Square Midheaven, Moon Sesquiquadrate Venus, Moon Semi Square Mars, Mercury Quincunx Mars, Mercury Sesquiquadrate Ascendant, Venus Opposition Mars, Venus Conjunct Jupiter, Venus Semi Square Neptune, Venus Square Midheaven, Mars Sesquiquadrate Neptune, Mars Square Midheaven, Jupiter Semi Square Uranus, Saturn Semi Sextile Neptune, Saturn Square Pluto, Saturn Square Ascendant, Uranus Trine Midheaven, Neptune Sextile Pluto, Neptune Trine Ascendant, Pluto Opposition Ascendant
Categories related to Charlene Gallego: Living people, California, October 19 births, 1978 murders in the United States, 2002 deaths, 20th-century American criminals, American murderers of children, American people convicted of murder, American serial killers, Criminals from California, Male serial killers, People convicted of murder by California, People from Sacramento, American rapists, Violence against women in the United States, 1946 births, American female serial killers, 1956 births, Deaths from colorectal cancer, People convicted of murder by Nevada, American kidnappers, Criminal duos, Married couples, Deaths from cancer in Nevada