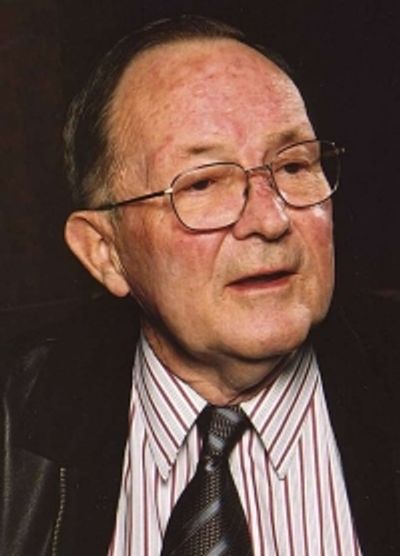 Phoenix, Arizona, United States
---
About Chalmers Johnson
---
Chalmers Ashby Johnson (August 6, 1931 – November 20, 2010) was an American political scientist and professor emeritus of the University of California, San Diego. He served in the Korean War, was a consultant for the CIA from 1967 to 1973 and chaired the Center for Chinese Studies at the University of California, Berkeley from 1967 to 1972. He was also president and co-founder with Steven Clemons of the Japan Policy Research Institute (now based at the University of San Francisco), an organization that promotes public education about Japan and Asia.
External Links:
Birth Chart and Planetary Positions of Chalmers Johnson
---
Astrological portrait of Chalmers Johnson
---
Here you will read about qualities of Chalmers Johnson that may be familiar to you as well as a few that might seem new. Together the various features listed below, comprise an astrological portrait of Chalmers Johnson as a unique person
For a more detailed analysis, check out Astro Reports.
How Chalmers Johnson Appears to Others:
The Essence of Who Chalmers Johnson Is:
Chalmers Johnson's Emotions and Feelings:
How does Chalmers Johnson Think and Communicate:
Chalmers Johnson's Love and Romance:
Chalmers Johnson's Drive and Ambition:
Current important phases/events in Chalmers Johnson's life
---
Chalmers Johnson's relationships
---
Astrological aspects and planetary data / tags for Chalmers Johnson: Sun 13 Leo, Moon 12 Taurus, Mercury 10 Virgo, Venus 4 Leo, Mars 3 Libra, Jupiter 4 Leo, Saturn 18 Capricorn, Uranus 19 Aries, Neptune 4 Virgo, Pluto 21 Cancer, Asc 16 Virgo, Mc 15 Gemini, Moon Trine Ascendant, Moon Trine Mercury, Sun Sextile Midheaven, Mercury Conjunct Neptune, Sun Square Moon, Mercury Conjunct Ascendant, Venus Sextile Mars, Venus Conjunct Jupiter, Venus Semi Sextile Neptune, Venus Semi Square Ascendant, Mars Sextile Jupiter, Mars Semi Sextile Neptune, Jupiter Semi Sextile Neptune, Jupiter Semi Square Ascendant, Saturn Square Uranus, Saturn Sesquiquadrate Neptune, Saturn Opposition Pluto, Saturn Trine Ascendant, Saturn Quincunx Midheaven, Uranus Sesquiquadrate Neptune, Uranus Square Pluto, Uranus Quincunx Ascendant, Uranus Sextile Midheaven, Neptune Semi Square Pluto, Ascendant Square Midheaven
Categories related to Chalmers Johnson: University of California, Berkeley alumni, 2010 deaths, American political scientists, San Diego faculty, August 6 births, American male non-fiction writers, 20th-century American male writers, Fellows of the American Academy of Arts and Sciences, Writers from California, 21st-century American male writers, 21st-century American non-fiction writers, 20th-century American non-fiction writers, American political writers, Non-interventionism, American Book Award winners, Arizona, Writers from Phoenix, Quadrant (magazine) people, 1931 births, American naval personnel of the Korean War, Historians of Japan