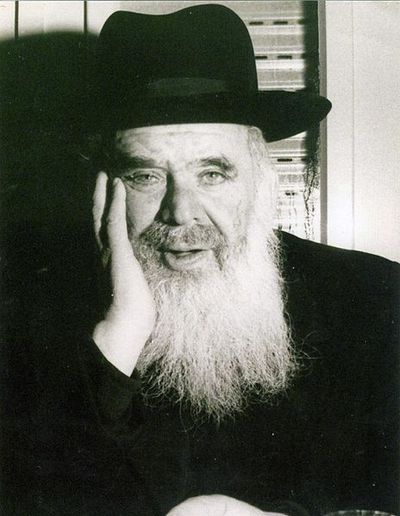 Kaunas, Kaunas, Lithuania
---
About Chaim Leib Shmuelevitz
---
Chaim Leib Halevi Shmuelevitz, (Hebrew: חיים לייב שמואלביץ ;1902–1979) — also spelled Shmulevitz, in Hebrew: חיים שמואלביץ — was a member of the faculty of the Mirrer Yeshiva for more than 40 years, in Poland, Shanghai and Jerusalem, serving as Rosh yeshiva during its sojourn in Shanghai from 1941 to 1947, and again in the Mirrer Yeshiva in Jerusalem from 1965 to 1979. He taught, guided, and inspired thousands of disciples throughout his lifetime, by word and deed, with legendary diligence and intensity in Torah study.
External Links:
Birth Chart and Planetary Positions of Chaim Leib Shmuelevitz
---
Astrological portrait of Chaim Leib Shmuelevitz
---
Here you will read about qualities of Chaim Leib Shmuelevitz that may be familiar to you as well as a few that might seem new. Together the various features listed below, comprise an astrological portrait of Chaim Leib Shmuelevitz as a unique person
For a more detailed analysis, check out Astro Reports.
How Chaim Leib Shmuelevitz Appears to Others:
The Essence of Who Chaim Leib Shmuelevitz Is:
Chaim Leib Shmuelevitz's Emotions and Feelings:
How does Chaim Leib Shmuelevitz Think and Communicate:
Chaim Leib Shmuelevitz's Love and Romance:
Chaim Leib Shmuelevitz's Drive and Ambition:
Current important phases/events in Chaim Leib Shmuelevitz's life
---
Chaim Leib Shmuelevitz's relationships
---
Astrological aspects and planetary data / tags for Chaim Leib Shmuelevitz: Sun 9 Libra, Moon 29 Libra, Mercury 3 Scorpio, Venus 24 Virgo, Mars 17 Leo, Jupiter 7 Aquarius, Saturn 21 Capricorn, Uranus 17 Sagittarius, Neptune 3 Cancer, Pluto 19 Gemini, Sun Trine Jupiter, Mercury Square Jupiter, Mercury Semi Square Uranus, Mercury Trine Neptune, Mercury Sesquiquadrate Pluto, Venus Sesquiquadrate Jupiter, Venus Trine Saturn, Mars Trine Uranus, Mars Semi Square Neptune, Mars Sextile Pluto, Jupiter Sesquiquadrate Pluto, Saturn Quincunx Pluto, Uranus Opposition Pluto
Categories related to Chaim Leib Shmuelevitz: October 3 births, 1979 deaths, 20th-century rabbis, Haredi rabbis in Israel, Moetzes Gedolei HaTorah, 1902 births, Rabbis that emigrated to the Land of Israel, Polish emigrants to Mandatory Palestine, People from Kovensky Uyezd, Mir Yeshiva alumni, Rosh yeshivas, Jewish Chinese history, Clergy from Kaunas, Lithuanian Haredi rabbis, Haredi rabbis in Europe, Musar movement, Mir rosh yeshivas, Burials at Har HaMenuchot, Rabbis of Grodno
Photo attribution: כתבים at Hebrew Wikipedia, This file has been extracted from another file: חיים שמואלביץ.JPG