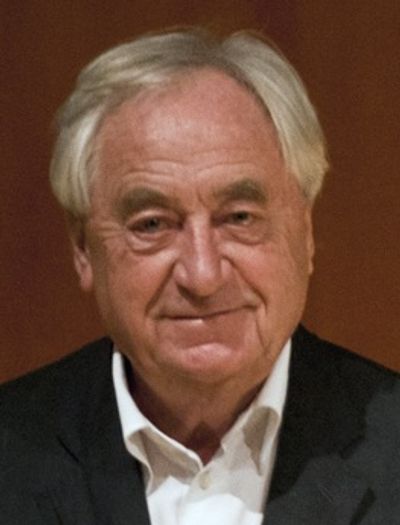 Cornelis Johannes Jacobus Maria Nooteboom
The Hague, South Holland, Netherlands
---
About Cees Nooteboom
---
Cees Nooteboom (Dutch pronunciation: [seːs noːtəboːm]; born 31 July 1933) is a Dutch novelist, poet, and journalist. After the attention received by his novel Rituelen (Rituals (1980), which received the Pegasus Prize, it was the first of his novels to be translated into an English edition, published in 1983 by Louisiana State University Press of the United States. LSU Press published his first two novels in English in the following years, as well as other works through 1990. Harcourt (now Houghton Mifflin Harcourt) and Grove Press have since published some of his works in English.
External Links:
Birth Chart and Planetary Positions of Cees Nooteboom
---
Astrological portrait of Cees Nooteboom
---
Here you will read about qualities of Cees Nooteboom that may be familiar to you as well as a few that might seem new. Together the various features listed below, comprise an astrological portrait of Cees Nooteboom as a unique person
For a more detailed analysis, check out Astro Reports.
How Cees Nooteboom Appears to Others:
The Essence of Who Cees Nooteboom Is:
Cees Nooteboom's Emotions and Feelings:
How does Cees Nooteboom Think and Communicate:
Cees Nooteboom's Love and Romance:
Cees Nooteboom's Drive and Ambition:
Current important phases/events in Cees Nooteboom's life
---
Cees Nooteboom's relationships
---
Astrological aspects and planetary data / tags for Cees Nooteboom: Sun 7 Leo, Moon 26 Scorpio, Mercury 5 Leo, Venus 4 Virgo, Mars 14 Libra, Jupiter 21 Virgo, Saturn 13 Aquarius, Uranus 27 Aries, Neptune 8 Virgo, Pluto 23 Cancer, Asc 27 Scorpio, Mc 22 Virgo, Moon Conjunct Ascendant, Moon Trine Pluto, Sun Conjunct Mercury, Sun Semi Square Jupiter, Sun Semi Sextile Neptune, Sun Semi Square Midheaven, Moon Semi Square Mars, Moon Quincunx Uranus, Mercury Semi Sextile Venus, Mercury Semi Square Jupiter, Mercury Semi Square Midheaven, Venus Conjunct Neptune, Mars Trine Saturn, Mars Semi Square Ascendant, Jupiter Sextile Pluto, Jupiter Conjunct Midheaven, Uranus Square Pluto, Uranus Quincunx Ascendant, Neptune Semi Square Pluto, Pluto Trine Ascendant, Pluto Sextile Midheaven
Categories related to Cees Nooteboom: Living people, July 31 births, Chevaliers of the Légion dhonneur, 20th-century Dutch male writers, 21st-century Dutch male writers, Commanders Crosses of the Order of Merit of the Federal Republic of Germany, 20th-century Dutch novelists, 21st-century Dutch novelists, Dutch male novelists, Ferdinand Bordewijk Prize winners, Members of the Academy of Arts, Berlin, Constantijn Huygens Prize winners, Writers from The Hague, 1933 births, P. C. Hooft Award winners, Prijs der Nederlandse Letteren winners, Dutch travel writers, English–Dutch translators, German–Dutch translators, Spanish–Dutch translators
Photo attribution: Hpschaefer www.reserv-art.de, File:Nooteboom,-Cees Koeln 170311.jpg