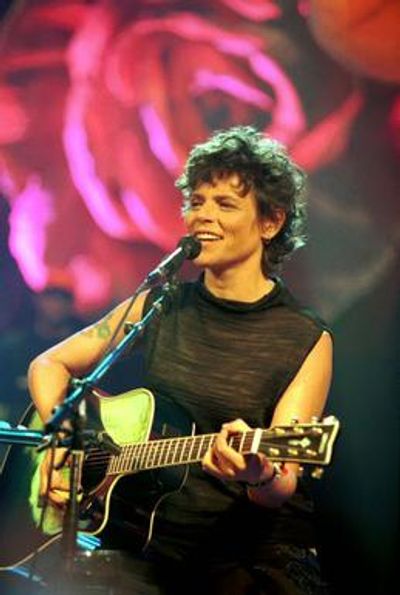 Rio de Janeiro, Rio de Janeiro, Brazil
---
About Cássia Eller
---
Cássia Rejane Eller (Portuguese: /ˈkasjɐ ʁeˈʒɐni ˈɛleʁ/) (December 10, 1962 – December 29, 2001) was a Brazilian singer and musician. She came to prominence in the early 1990s and performed a mix of rock and MPB. Eller released five studio albums in her lifetime: Cássia Eller (1990), O Marginal (1992), Cássia Eller (1994), Veneno AntiMonotonia (1997) and Com Você... Meu Mundo Ficaria Completo (1999). Her sixth studio album, Dez de Dezembro (2002) was released posthumously. Eller's most successful album was Acústico MTV – Cássia Eller (2001), selling over 1 million copies. She was ranked as the 18th greatest vocalist and 40th greatest Brazilian musician by Rolling Stone Brasil. On December 29, 2001, Eller died of a heart attack caused by a malformation of her heart at the age of 39.
External Links:
Birth Chart and Planetary Positions of Cássia Eller
---
Astrological portrait of Cássia Eller
---
Here you will read about qualities of Cássia Eller that may be familiar to you as well as a few that might seem new. Together the various features listed below, comprise an astrological portrait of Cássia Eller as a unique person
For a more detailed analysis, check out Astro Reports.
How Cássia Eller Appears to Others:
The Essence of Who Cássia Eller Is:
Cássia Eller's Emotions and Feelings:
How does Cássia Eller Think and Communicate:
Cássia Eller's Love and Romance:
Cássia Eller's Drive and Ambition:
Current important phases/events in Cássia Eller's life
---
Cássia Eller's relationships
---
Astrological aspects and planetary data / tags for Cássia Eller: Sun 18 Sagittarius, Moon 7 Gemini, Mercury 26 Sagittarius, Venus 13 Scorpio, Mars 23 Leo, Jupiter 5 Pisces, Saturn 7 Aquarius, Uranus 5 Virgo, Neptune 14 Scorpio, Pluto 12 Virgo, Mercury Semi Square Venus, Mercury Trine Mars, Mercury Semi Square Neptune, Venus Conjunct Neptune, Venus Sextile Pluto, Jupiter Opposition Uranus, Saturn Quincunx Uranus, Uranus Conjunct Pluto, Neptune Sextile Pluto
Categories related to Cássia Eller: Female rock singers, Brazilian people of German descent, December 10 births, 2001 deaths, 20th-century guitarists, American rock musicians, 21st-century women singers, 20th-century women singers, Latin Grammy Award winners, Lesbian musicians, LGBT singers, 1962 births, LGBT entertainers from Brazil, Brazilian female singers, 21st-century guitarists, Música Popular Brasileira singers, 20th-century Brazilian singers, 21st-century Brazilian singers, Musicians from Rio de Janeiro (city), LGBT musicians from Brazil, Música Popular Brasileira guitarists, Women guitarists, Brazilian rock musicians, Brazilian rock singers, Brazilian atheists, Samba musicians, Brazilian women guitarists, Brazilian female rock singers, Brazilian rock guitarists