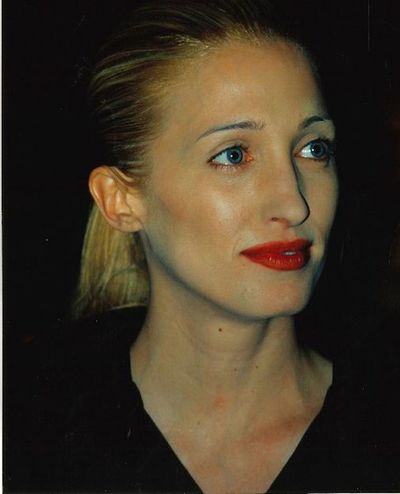 White Plains, New York, United States
---
About Carolyn Bessette-Kennedy
---
Carolyn Jeanne Bessette-Kennedy (January 7, 1966 – July 16, 1999) was a publicist for Calvin Klein and the wife of John F. Kennedy Jr. After her marriage, Bessette-Kennedy's relationship with her husband and her fashion sense became the subjects of media scrutiny, drawing comparisons to her mother-in-law Jacqueline Kennedy Onassis. The couple and Bessette-Kennedy's older sister, Lauren, died in a plane crash off the coast of Martha's Vineyard in July 1999.
External Links:
Birth Chart and Planetary Positions of Carolyn Bessette-Kennedy
---
Astrological portrait of Carolyn Bessette-Kennedy
---
Here you will read about qualities of Carolyn Bessette-Kennedy that may be familiar to you as well as a few that might seem new. Together the various features listed below, comprise an astrological portrait of Carolyn Bessette-Kennedy as a unique person
For a more detailed analysis, check out Astro Reports.
How Carolyn Bessette-Kennedy Appears to Others:
The Essence of Who Carolyn Bessette-Kennedy Is:
Carolyn Bessette-Kennedy's Emotions and Feelings:
How does Carolyn Bessette-Kennedy Think and Communicate:
Carolyn Bessette-Kennedy's Love and Romance:
Carolyn Bessette-Kennedy's Drive and Ambition:
Current important phases/events in Carolyn Bessette-Kennedy's life
---
Carolyn Bessette-Kennedy's relationships
---
Astrological aspects and planetary data / tags for Carolyn Bessette-Kennedy: Sun 16 Capricorn, Moon 21 Cancer, Mercury 29 Sagittarius, Venus 13 Aquarius, Mars 12 Aquarius, Jupiter 23 Gemini, Saturn 12 Pisces, Uranus 19 Virgo, Neptune 21 Scorpio, Pluto 18 Virgo, Asc 10 Aquarius, Mc 1 Sagittarius, Moon Sextile Pluto, Sun Opposition Moon, Sun Trine Uranus, Moon Sextile Uranus, Moon Trine Neptune, Venus Conjunct Mars, Sun Trine Pluto, Sun Sextile Saturn, Sun Semi Square Midheaven, Moon Semi Sextile Jupiter, Mercury Semi Square Venus, Mercury Semi Square Mars, Mercury Semi Sextile Midheaven, Venus Semi Sextile Saturn, Venus Conjunct Ascendant, Mars Semi Sextile Saturn, Mars Conjunct Ascendant, Jupiter Square Uranus, Jupiter Quincunx Neptune, Jupiter Sesquiquadrate Ascendant, Uranus Sextile Neptune, Uranus Conjunct Pluto, Neptune Sextile Pluto
Categories related to Carolyn Bessette-Kennedy: New York, Connecticut, American Roman Catholics, Catholics from New York (state), January 7 births, People from Greenwich, American socialites, People from White Plains, 1999 deaths, 1966 births, Victims of aviation accidents or incidents in the United States, 20th-century American women, Catholics from Connecticut, Boston University School of Education alumni, Kennedy family, American publicists, Greenwich High School alumni, Victims of aviation accidents or incidents in 1999, Accidental deaths in Massachusetts
Photo attribution: John Mathew Smith & www.celebrity-photos.com from Laurel Maryland, USA, Carolyn Bessete Kennedy