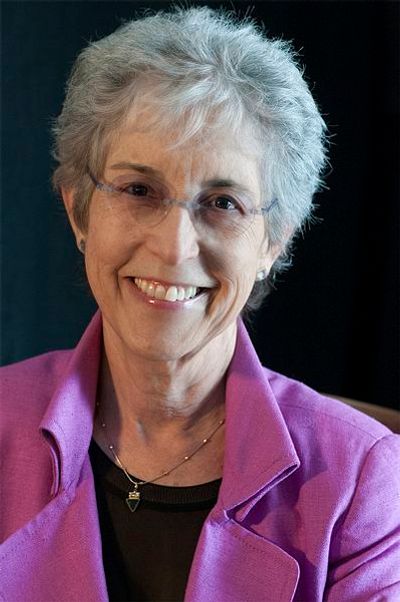 Los Angeles, California, United States
---
About Carol Tavris
---
Carol Anne Tavris (born September 17, 1944) is an American social psychologist and feminist. A public intellectual, she has devoted her career to writing and lecturing about the contributions of psychological science to the beliefs and practices that guide people's lives, and to criticizing "psychobabble," "biobunk," and pseudoscience. Her many writings have dealt with critical thinking, cognitive dissonance, anger, gender, and other topics in psychology.
External Links:
Birth Chart and Planetary Positions of Carol Tavris
---
Astrological portrait of Carol Tavris
---
Here you will read about qualities of Carol Tavris that may be familiar to you as well as a few that might seem new. Together the various features listed below, comprise an astrological portrait of Carol Tavris as a unique person
For a more detailed analysis, check out Astro Reports.
How Carol Tavris Appears to Others:
The Essence of Who Carol Tavris Is:
Carol Tavris's Emotions and Feelings:
How does Carol Tavris Think and Communicate:
Carol Tavris's Love and Romance:
Carol Tavris's Drive and Ambition:
Current important phases/events in Carol Tavris's life
---
Carol Tavris's relationships
---
Astrological aspects and planetary data / tags for Carol Tavris: Sun 24 Virgo, Moon 26 Virgo, Mercury 8 Virgo, Venus 17 Libra, Mars 12 Libra, Jupiter 11 Virgo, Saturn 9 Cancer, Uranus 13 Gemini, Neptune 3 Libra, Pluto 9 Leo, Asc 3 Scorpio, Mc 7 Leo, Sun Conjunct Moon, Mercury Square Uranus, Venus Conjunct Mars, Mercury Conjunct Jupiter, Mercury Sextile Saturn, Sun Semi Square Pluto, Sun Semi Square Midheaven, Moon Semi Square Pluto, Mercury Semi Sextile Pluto, Mercury Semi Sextile Midheaven, Venus Trine Uranus, Mars Semi Sextile Jupiter, Mars Square Saturn, Mars Trine Uranus, Mars Sextile Pluto, Jupiter Sextile Saturn, Jupiter Square Uranus, Jupiter Semi Sextile Pluto, Saturn Semi Sextile Pluto, Uranus Sextile Pluto, Neptune Semi Sextile Ascendant, Neptune Sextile Midheaven, Pluto Conjunct Midheaven, Ascendant Square Midheaven
Categories related to Carol Tavris: Living people, 1944 births, September 17 births, Feminist studies scholars, American feminist writers, University of Michigan alumni, American women psychologists, Social psychologists, American skeptics, American psychology writers, Fellows of the Committee for Skeptical Inquiry, Fellows of the American Psychological Association
Photo attribution: Kathrynjacobi, Own work