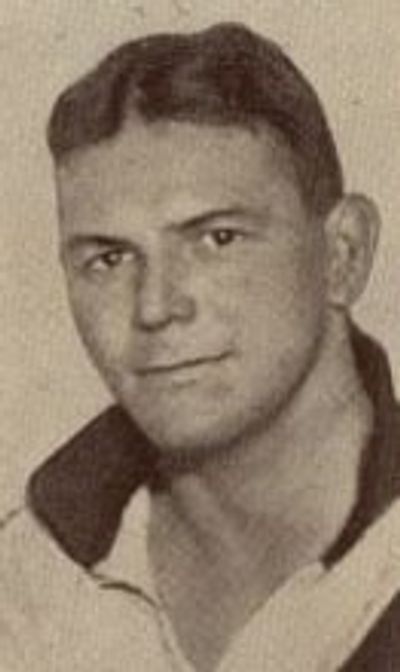 Cincinnati, Ohio, United States
---
About Bill Faul
---
William Alvan Faul (April 21, 1940 – February 21, 2002) was an American Major League Baseball player, a right-handed pitcher for the Detroit Tigers, Chicago Cubs and San Francisco Giants (1962–66; 1970). He stood 5 feet 10 inches (1.78 m) tall and weighed 184 pounds (83 kg). Born in Cincinnati, Faul attended Goshen High School. Playing alongside his brother Jerry, Faul helped Goshen win the 1958 Ohio state baseball championship, then he played baseball at the University of Cincinnati, where he set the school's strikeout record and once fanned 24 batters in a game.
Birth Chart and Planetary Positions of Bill Faul
---
Astrological portrait of Bill Faul
---
Here you will read about qualities of Bill Faul that may be familiar to you as well as a few that might seem new. Together the various features listed below, comprise an astrological portrait of Bill Faul as a unique person
For a more detailed analysis, check out Astro Reports.
How Bill Faul Appears to Others:
The Essence of Who Bill Faul Is:
Bill Faul's Emotions and Feelings:
How does Bill Faul Think and Communicate:
Bill Faul's Love and Romance:
Bill Faul's Drive and Ambition:
Current important phases/events in Bill Faul's life
---
Bill Faul's relationships
---
Astrological aspects and planetary data / tags for Bill Faul: Sun 1 Taurus, Moon 1 Scorpio, Mercury 6 Aries, Venus 17 Gemini, Mars 13 Gemini, Jupiter 24 Aries, Saturn 4 Taurus, Uranus 20 Taurus, Neptune 23 Virgo, Pluto 0 Leo, Asc 7 Sagittarius, Mc 23 Virgo, Sun Opposition Moon, Sun Square Pluto, Venus Conjunct Mars, Moon Square Pluto, Mercury Trine Ascendant, Moon Opposition Saturn, Sun Semi Square Venus, Sun Conjunct Saturn, Moon Sesquiquadrate Venus, Moon Sesquiquadrate Mars, Mercury Semi Square Uranus, Venus Semi Square Saturn, Venus Semi Square Pluto, Mars Semi Square Pluto, Jupiter Quincunx Neptune, Jupiter Sesquiquadrate Ascendant, Jupiter Quincunx Midheaven, Saturn Square Pluto, Uranus Trine Neptune, Uranus Trine Midheaven, Neptune Conjunct Midheaven
Categories related to Bill Faul: Indianapolis Indians players, Cincinnati Bearcats baseball players, Syracuse Chiefs players, Major League Baseball pitchers, Portland Beavers players, All-American college baseball players, Ohio, April 21 births, Chicago Cubs players, 2002 deaths, Sportspeople from Cincinnati, Midland Cubs players, People from Warren County, San Francisco Giants players, Phoenix Giants players, Detroit Tigers players, 1940 births, Omaha Royals players, Baseball players from Ohio, Knoxville Smokies players, Salt Lake City Bees players, Tacoma Cubs players, Waterbury Indians players