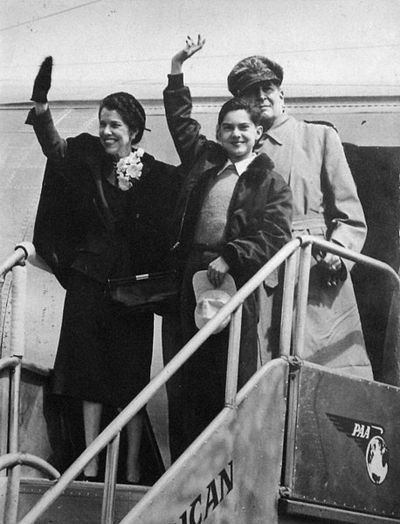 Manila, National Capital Region, Philippines
---
About Arthur IV MacArthur
---
Arthur MacArthur IV (born February 21, 1938) is the only child of General of the Army Douglas MacArthur and Jean MacArthur. He is also the grandson of Lieutenant General Arthur MacArthur, Jr.
External Links:
Birth Chart and Planetary Positions of Arthur IV MacArthur
---
Astrological portrait of Arthur IV MacArthur
---
Here you will read about qualities of Arthur IV MacArthur that may be familiar to you as well as a few that might seem new. Together the various features listed below, comprise an astrological portrait of Arthur IV MacArthur as a unique person
For a more detailed analysis, check out Astro Reports.
How Arthur IV MacArthur Appears to Others:
The Essence of Who Arthur IV MacArthur Is:
Arthur IV MacArthur's Emotions and Feelings:
How does Arthur IV MacArthur Think and Communicate:
Arthur IV MacArthur's Love and Romance:
Arthur IV MacArthur's Drive and Ambition:
Current important phases/events in Arthur IV MacArthur's life
---
Arthur IV MacArthur's relationships
---
Astrological aspects and planetary data / tags for Arthur IV MacArthur: Sun 1 Pisces, Moon 19 Scorpio, Mercury 19 Aquarius, Venus 5 Pisces, Mars 15 Aries, Jupiter 14 Aquarius, Saturn 3 Aries, Uranus 10 Taurus, Neptune 20 Virgo, Pluto 28 Cancer, Asc 25 Aries, Mc 19 Capricorn, Moon Sextile Neptune, Moon Sextile Midheaven, Mercury Quincunx Neptune, Sun Conjunct Venus, Moon Square Jupiter, Moon Square Mercury, Mercury Conjunct Jupiter, Sun Semi Square Mars, Sun Semi Sextile Saturn, Sun Semi Square Midheaven, Moon Sesquiquadrate Saturn, Mercury Sextile Mars, Mercury Semi Square Saturn, Mercury Semi Sextile Midheaven, Venus Semi Square Midheaven, Mars Sextile Jupiter, Mars Square Midheaven, Jupiter Square Uranus, Neptune Trine Midheaven, Pluto Square Ascendant
Categories related to Arthur IV MacArthur: Living people, Columbia College (New York) alumni, People from the Upper West Side, February 21 births, People from Manila, 1938 births, People from Greenwich Village, Browning School alumni, MacArthur family, People of American colonial Philippines
Photo attribution: File created by Tony Ahn. Original photographer unknown, Photograph on display in Manila Hotel archives.