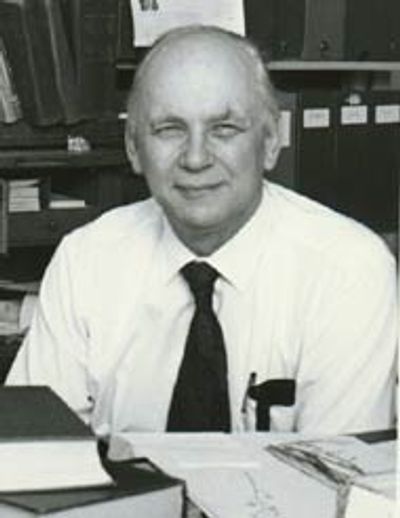 San Jose, California, United States
---
About Arthur Cronquist
---
Arthur John Cronquist (March 19, 1919 – March 22, 1992) was an American biologist, botanist and a specialist on Compositae. He is considered one of the most influential botanists of the 20th century, largely due to his formulation of the Cronquist system as well as being the primary co-author to the Flora of the Pacific Northwest, still the most up to date flora for three northwest U.S. States to date. Two plant genera in the aster family have been named in his honor. These are Cronquistia, a possible synonym of Carphochaete, and Cronquistianthus, which is sometimes included as a group within Eupatorium. The former was applied by R.M. King and the latter by him and Harold E. Robinson.
Birth Chart and Planetary Positions of Arthur Cronquist
---
Astrological portrait of Arthur Cronquist
---
Here you will read about qualities of Arthur Cronquist that may be familiar to you as well as a few that might seem new. Together the various features listed below, comprise an astrological portrait of Arthur Cronquist as a unique person
For a more detailed analysis, check out Astro Reports.
How Arthur Cronquist Appears to Others:
The Essence of Who Arthur Cronquist Is:
Arthur Cronquist's Emotions and Feelings:
How does Arthur Cronquist Think and Communicate:
Arthur Cronquist's Love and Romance:
Arthur Cronquist's Drive and Ambition:
Current important phases/events in Arthur Cronquist's life
---
Arthur Cronquist's relationships
---
Astrological aspects and planetary data / tags for Arthur Cronquist: Sun 28 Pisces, Moon 3 Scorpio, Mercury 16 Aries, Venus 25 Aries, Mars 10 Aries, Jupiter 6 Cancer, Saturn 22 Leo, Uranus 29 Aquarius, Neptune 6 Leo, Pluto 4 Cancer, Sun Semi Sextile Uranus, Mercury Conjunct Mars, Mercury Semi Square Uranus, Venus Trine Saturn, Venus Sextile Uranus, Mars Square Jupiter, Mars Sesquiquadrate Saturn, Mars Trine Neptune, Jupiter Semi Square Saturn, Jupiter Semi Sextile Neptune, Jupiter Conjunct Pluto, Saturn Semi Square Pluto
Categories related to Arthur Cronquist: American male non-fiction writers, 20th-century American male writers, March 19 births, 1992 deaths, 20th-century American non-fiction writers, Botanists with author abbreviations, Utah State University alumni, American people of Swedish descent, Idaho State University alumni, American biologists, American taxonomists, 20th-century American botanists, Botanical Society of America, 1919 births, Linnean Medallists, American botanical writers, University of Minnesota College of Food, Agricultural and Natural Resource Sciences alumni