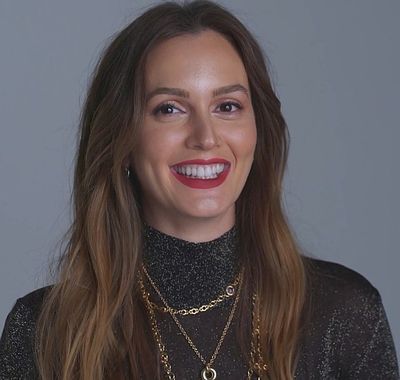 Whittier, California, United States
---
About Arlo Brody
---
Leighton Marissa Meester (born April 9, 1986) is an American actress, singer, songwriter, and model. She is best known for her starring role as the devious socialite Blair Waldorf on Gossip Girl on The CW (2007–2012). She has also appeared in films such as Killer Movie (2008), Country Strong (2010), The Roommate (2011), Monte Carlo (2011), The Oranges (2011) and The Judge (2014). Meester made her Broadway debut in Of Mice and Men (2014). She portrayed Angie D'Amato on the ABC sitcom Single Parents (2018–2020).
External Links:
Birth Chart and Planetary Positions of Arlo Brody
---
Astrological portrait of Arlo Brody
---
Here you will read about qualities of Arlo Brody that may be familiar to you as well as a few that might seem new. Together the various features listed below, comprise an astrological portrait of Arlo Brody as a unique person
For a more detailed analysis, check out Astro Reports.
How Arlo Brody Appears to Others:
The Essence of Who Arlo Brody Is:
Arlo Brody's Emotions and Feelings:
How does Arlo Brody Think and Communicate:
Arlo Brody's Love and Romance:
Arlo Brody's Drive and Ambition:
Current important phases/events in Arlo Brody's life
---
Arlo Brody's relationships
---
Astrological aspects and planetary data / tags for Arlo Brody: Sun 11 Leo, Moon 4 Aries, Mercury 23 Leo, Venus 28 Leo, Mars 26 Cancer, Jupiter 28 Leo, Saturn 28 Scorpio, Uranus 20 Aries, Neptune 9 Pisces, Pluto 13 Capricorn, Asc 16 Taurus, Mc 0 Aquarius, Sun Quincunx Pluto, Mercury Square Saturn, Mercury Conjunct Venus, Sun Quincunx Neptune, Mercury Conjunct Jupiter, Mercury Trine Uranus, Venus Semi Sextile Mars, Venus Conjunct Jupiter, Venus Square Saturn, Venus Sesquiquadrate Pluto, Venus Quincunx Midheaven, Mars Semi Sextile Jupiter, Mars Trine Saturn, Mars Sesquiquadrate Neptune, Mars Opposition Midheaven, Jupiter Square Saturn, Jupiter Sesquiquadrate Pluto, Jupiter Quincunx Midheaven, Saturn Semi Square Pluto, Saturn Sextile Midheaven, Pluto Trine Ascendant
Categories related to Arlo Brody: Living people, American television actresses, 20th-century American actresses, American film actresses, 21st-century American actresses, Texas, 2015 births, American stage actresses, 21st-century American singers, 21st-century American women singers, Actresses from Texas, August 4 births, Florida, Songwriters from Texas, American pop singers, American female pop singers, People from Fort Worth, Songwriters from Florida, American child actresses, Actresses from Florida, Beverly Hills High School alumni, Hollywood High School alumni, American child models, Female models from Texas, Female models from Florida, 1986 births, People from Marco Island, Vagrant Records artists
Photo attribution: Daniel Batalles, Vimeo: Leighton Meester cover on Marie Claire (view archived source) time index 0:15