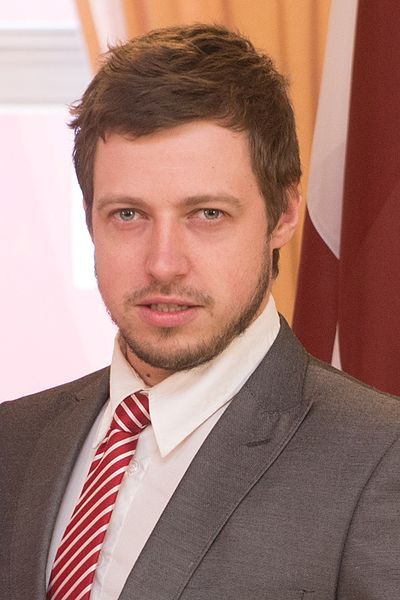 ---
About Andris Šics
---
Andris Šics (born 12 May 1985) is a Latvian luger. He competed in the 2006, 2010 and 2014 Winter Olympics, and won a silver medal in the men's doubles event in 2010 and two bronze medals in 2014, alongside his teammate and elder brother Juris Šics. The Šics brothers' three medals mean they have won more Olympic medals than any other Latvian sportsperson.
External Links:
Birth Chart and Planetary Positions of Andris Šics
---
Astrological portrait of Andris Šics
---
Here you will read about qualities of Andris Šics that may be familiar to you as well as a few that might seem new. Together the various features listed below, comprise an astrological portrait of Andris Šics as a unique person
For a more detailed analysis, check out Astro Reports.
How Andris Šics Appears to Others:
The Essence of Who Andris Šics Is:
Andris Šics's Emotions and Feelings:
How does Andris Šics Think and Communicate:
Andris Šics's Love and Romance:
Andris Šics's Drive and Ambition:
Current important phases/events in Andris Šics's life
---
Andris Šics's relationships
---
Astrological aspects and planetary data / tags for Andris Šics: Sun 21 Taurus, Moon 28 Aquarius, Mercury 27 Aries, Venus 11 Aries, Mars 11 Gemini, Jupiter 16 Aquarius, Saturn 25 Scorpio, Uranus 16 Sagittarius, Neptune 3 Capricorn, Pluto 2 Scorpio, Sun Opposition Saturn, Mercury Quincunx Saturn, Mercury Semi Square Mars, Venus Sextile Mars, Venus Sesquiquadrate Saturn, Jupiter Sextile Uranus, Jupiter Semi Square Neptune, Uranus Semi Square Pluto, Neptune Sextile Pluto
Categories related to Andris Šics: Living people, May 12 births, Luge biography stubs, Lugers at the 2006 Winter Olympics, Medalists at the 2014 Winter Olympics, Latvian winter sports biography stubs, Medalists at the 2010 Winter Olympics, 1985 births, Olympic medalists in luge, Lugers at the 2018 Winter Olympics, Lugers at the 2010 Winter Olympics, Lugers at the 2014 Winter Olympics, People from Sigulda, Olympic lugers of Latvia, Olympic bronze medalists for Latvia, Latvian male lugers, Olympic silver medalists for Latvia
Photo attribution: Ernests Dinka, Saeimas Kanceleja, cropped by Maliepa, Saeimas namā sveic bobslejistus, kamaniņu braucējus un skeletonistus